Pet Insight
Welcome to Pet Insight, your source for key industry insight and news.
This Month's Issue
This month, Pet Insight is recognizing the leading retail pet executives for their role in enhancing pet ownership with convenient solutions and introducing pet owners to cutting-edge innovation, in addition to their unwavering commitment to the pet industry.
Happening Now:

2017 SuperZoo Show

Leading Retail Pet Executives

Interview:

Doug Poindexter, WPA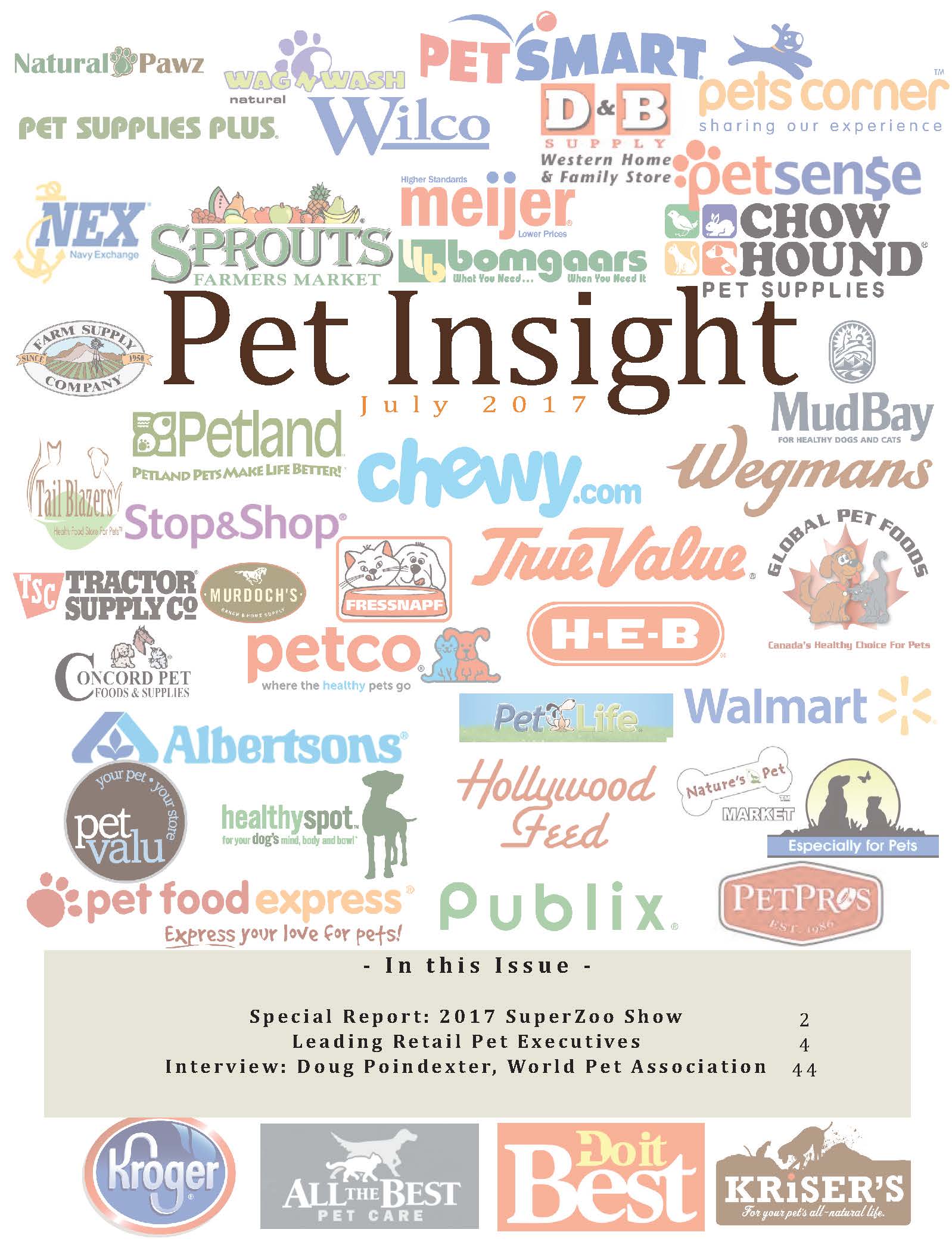 About Pet Insight
Pet Insight keeps readers on top of the trends and happenings in the pet industry. From category updates to retailer news to key show coverage – you can find it all inside.
Our Services
Pet Insight is dedicated to connecting the industry, with a collaborative approach to coverage, and interaction between partners. We operate with two distinct, yet complementary approaches.
Pet Insight Magazine
Pet Insight Market Intelligence Services