Pet Insight
Welcome to Pet Insight, your source for key industry insight and news.
This Month's Issue
This month Pet Insight presents the Future of Series, analyzing key, growth-driving categories to better understand and predict where these categories are evolving towards.
Special Report:

Chewy

Market Spotlight:

Top 25 Markets

The Future of:

Pet Distribution

Special Report:

CBD Shakeout

The Future of Series by Category

Q&A Interview:

Michael Florian, FirstMate Pet Foods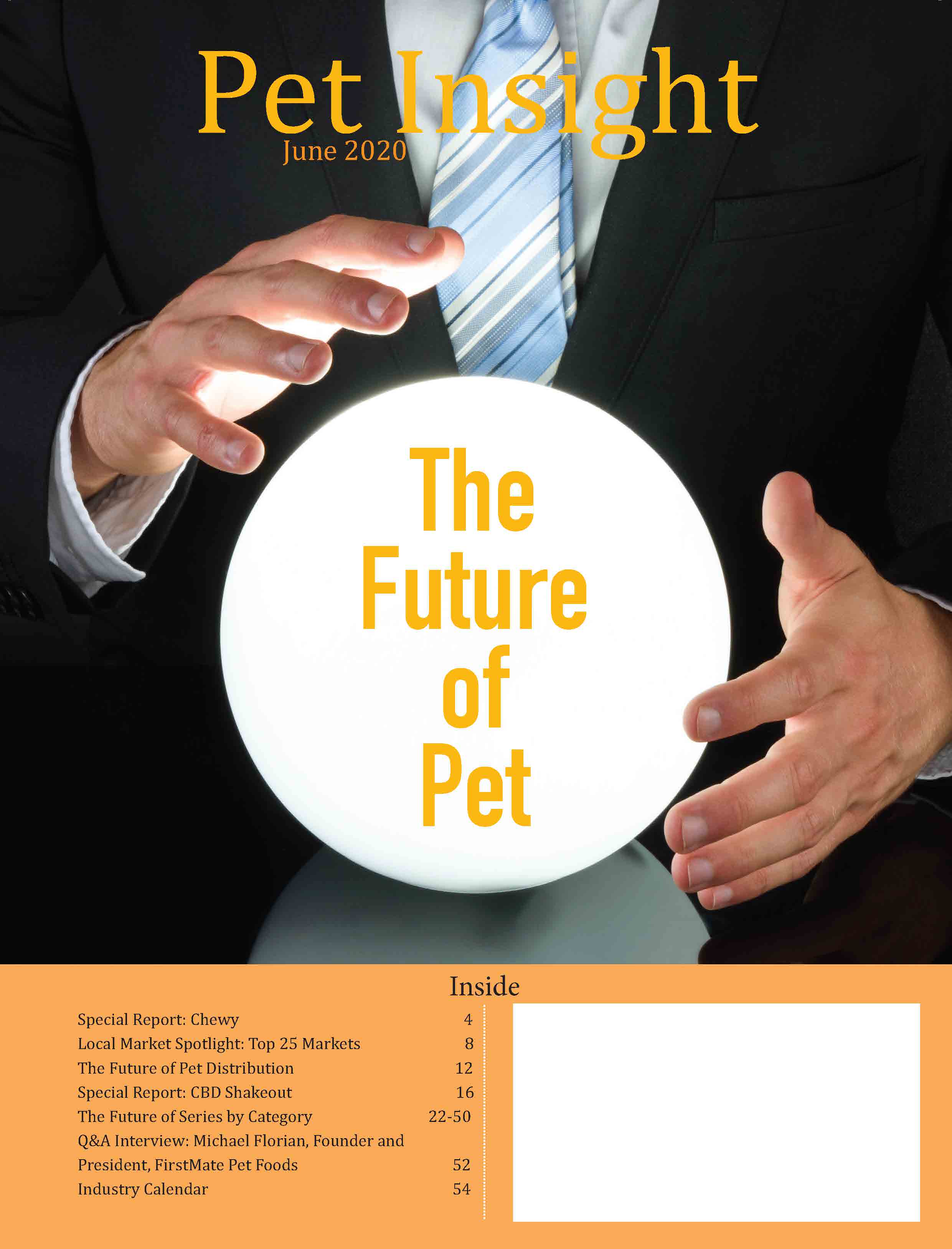 About Pet Insight
Pet Insight keeps readers on top of the trends and happenings in the pet industry. From category updates to retailer news to key show coverage – you can find it all inside.
Our Services
Pet Insight is dedicated to connecting the industry, with a collaborative approach to coverage, and interaction between partners. We operate with two distinct, yet complementary approaches.
Pet Insight Magazine
Pet Insight Market Intelligence Services