Pet Insight
Welcome to Pet Insight, your source for key industry insight and news.
This Month's Issue
This month Pet Insight's editorial staff congratulates category leaders and innovators through our annual Vanguard Awards.
Special Report:

Healthy Spot

Special Report:

Independent Focused Premium Foods

Vanguard Awards:

CBDs / Containment

Vanguard Awards:

Fish Oils / Holistic Pet Diets

Vanguard Awards:

Dental Chews / Alt. Protein Treats

Vanguard Awards:

Bully Sticks / Ear Cleaning Systems

Vanguard Awards:

Freeze Dried Foods / Traditional Litter

Vanguard Awards:

Dog Chews / Small Animal Bedding

Vanguard Awards:

Super Premium Foods / Jerky Treats

Interview:

Mark Boonnark & Andrew Kim, Healthy Spot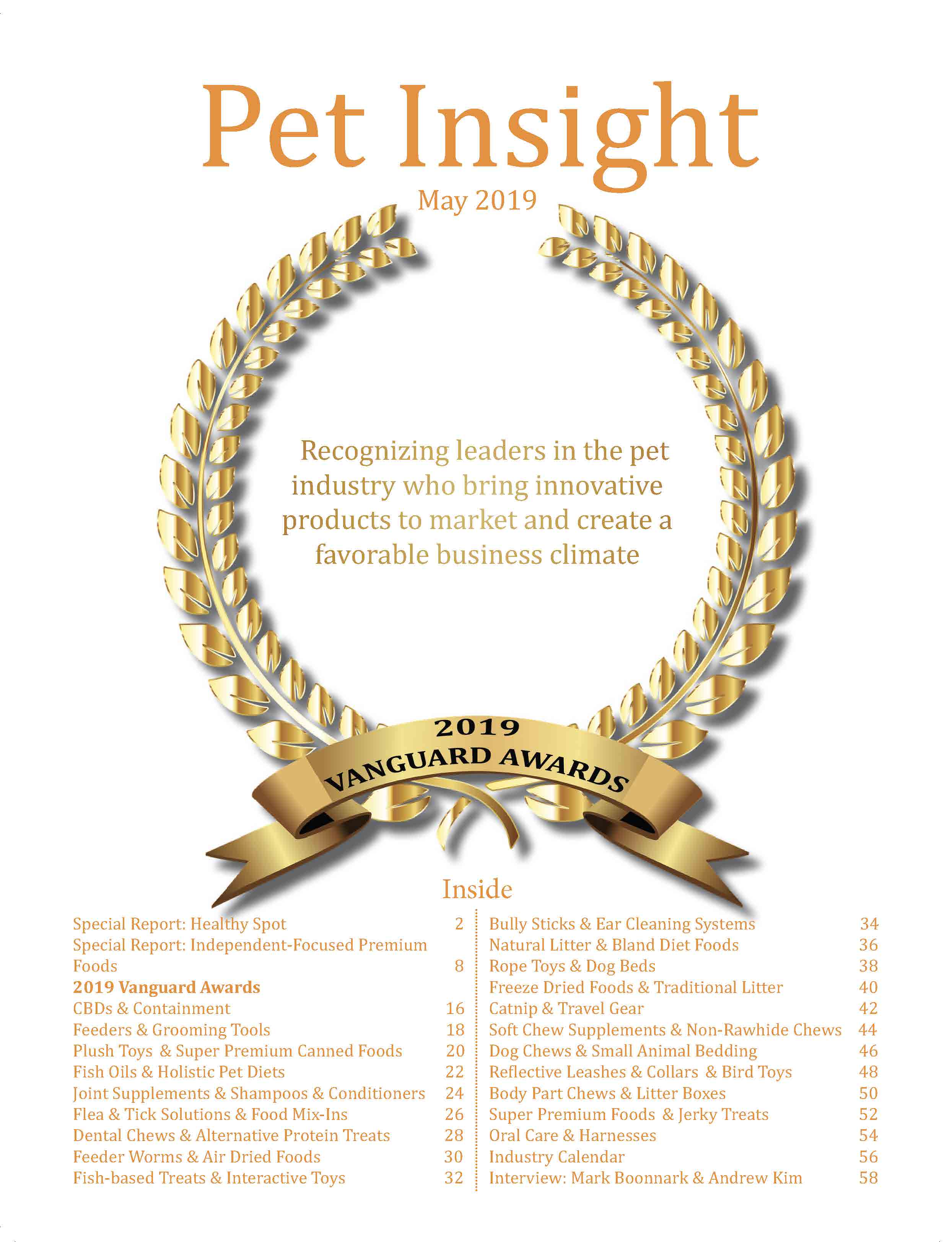 About Pet Insight
Pet Insight keeps readers on top of the trends and happenings in the pet industry. From category updates to retailer news to key show coverage – you can find it all inside.
Our Services
Pet Insight is dedicated to connecting the industry, with a collaborative approach to coverage, and interaction between partners. We operate with two distinct, yet complementary approaches.
Pet Insight Magazine
Pet Insight Market Intelligence Services