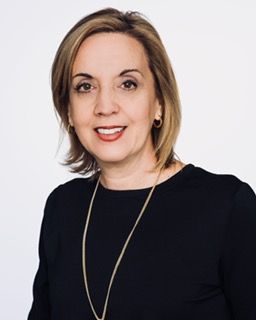 April 13, 2020
American Pet Products Association Hires Diane Tiberio as VP of Marketing
American Pet Products Association's (APPA) CEO Steve King is pleased to announce that Diane Tiberio has joined the Association's executive staff as vice president of marketing.
Tiberio brings two decades of experience to her new position, most recently serving as director of marketing and conference for the Vision Expo events presented by Reed Exhibitions. The events, held in New York and Las Vegas, are the two largest ophthalmic trade shows in North America. In this role, Tiberio successfully oversaw marketing and content management with campaigns resulting in significantly increased buyer attendance. With a specialization in database design, integration and marketing analytics, Tiberio used data knowledge and customer insights to develop value-based programs to drive lead generation and ROI for exhibitors, attendees and industry stakeholders at her events. Tiberio has extensive expertise in strategic planning, brand management and design and is a seasoned events and marketing leader with vast experience in strategic content development, program analysis and innovative campaign execution.
In her new role, Tiberio will oversee the development and execution of marketing and communications plans for the Association and its value-generating initiatives. She will evaluate and set strategies to effectively promote APPA's programs and will be responsible for creating messaging and marketing strategies for Global Pet Expo, the Association's annual trade show presented in conjunction with the Pet Industry Distributors Association (PIDA).
"We are thrilled to have Diane on board with the APPA team," said King. "Her previous experience, coupled with her enthusiasm and deep background in traditional and digital marketing will be a true asset to the Association as we move into a new decade. On behalf of the APPA board and staff, we welcome Diane and look forward to working together to further advance the Association and our marketing efforts."
Tiberio earned a Bachelor of Arts in Business Management from Western Connecticut State University and a Content Marketing Certificate from the Content Marketing Institute.