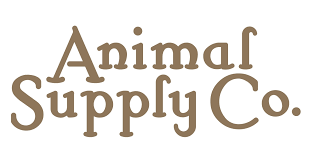 February 11, 2020
Animal Supply Company Helps Support Independent Pet Retailers Competing Online
Animal Supply Company (ASC), a national leader in pet food and supplies distribution, announced a partnership with e-commerce platform eTailPet. This partnership aims to further expand Animal Supply Connect, a digital fulfillment and delivery solution connecting independent pet retailers with their shoppers.
Through eTailPet's platform and ASC Connect, independent pet retailers can create customized websites that automatically download products from ASC's online catalogue. Pet parents place their order through the retailer's site, and orders are automatically routed to ASC for fulfillment. Packages are delivered to the customer in 1-3 business days.
ASC and eTailPet just onboarded Pet Pros, one of the largest independent pet supply retailers in the Pacific Northwest. "The Animal Supply and eTailPet teams did all the heavy lifting to get our online store up and running," said Georgann K. McConn, General Manager at Pet Pros. "It was much easier than we thought and will allows us to better serve our current customers and reach new ones."
"We're excited to see our partnership helping independent pet retailers serve consumers in the digital space and we look forward to onboarding additional customers," said Shianna Andersack, Director of Revenue at eTailPet. "Through our work with ASC, pet parents can continue shopping locally, whether that's online or in-store, and smaller retailers can compete with large online sellers."
"We're committed to providing independent pet retailers with the tools they need to succeed," said Matthew Roach, Director Digital Commerce at Animal Supply Company. "From offering the highest-quality pet products to building partnerships that allow us to offer the latest digital tools, our goal is to support independent pet retailers as more consumers look online for products."
In addition to eTailPet, ASC has also partnered with e-commerce platforms BigCommerce and Shopify to further help pet retailers compete and succeed online.