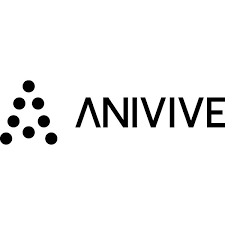 May 29, 2020
Anivive Repurposes Veterinary Drug GC376 for COVID-19 and Submits Request to FDA
Anivive Lifesciences, a biotechnology company focused on developing first-in-class therapeutics for veterinary patients, has filed a pre-Investigational New Drug (pIND) request with the Food and Drug Administration for GC376, a candidate for the treatment of COVID-19 in humans.
"Published data shows that GC376 demonstrates in vitro and in vivo activity against many animal and human coronaviruses including SARS, MERS and most recently SARS-CoV-2," said Anivive Chief Medical Officer David Bruyette, DVM, DACVIM. "GC376 has shown strong activity against both the main protease (3CLpro) as well as SARS-CoV-2 in cell lines and has a CC50 of > 200 resulting in a high therapeutic index."
Since 2018 Anivive has been developing GC376 to treat the leading cause of death in kittens and young cats, Feline Infectious Peritonitis (FIP), a disease caused by a coronavirus. GC376 was identified as a promising therapeutic candidate by AniviveSELECT, Anivive's AI-powered software that accelerates the drug discovery process by analyzing and learning from a massive collection of drug data compiled from more than 300 sources.
"We look forward to our discussions with the FDA and advancing toward a clinical trial," says Anivive CEO and Founder Dylan Balsz. "Our research over the past few months and our experience with GC376 support the exploration of the drug as an adjunct therapy to standard of care for COVID-19 patients or for patients where standard of care may be contraindicated."
GC376 is a protease inhibitor. Like all coronaviruses, FIP and SARS-CoV-2 contain a protease which is responsible for replication of the virus. GC376 successfully blocks the replication process. Internal and third-party research suggests that GC376 is also highly active against the protease in SARS-CoV-2, 3CLpro, that causes COVID-19. Prior to the COVID-19 pandemic, Anivive was working with their existing GMP manufacturers to meet regulatory requirements and have since accelerated production to provide GC376 for human clinical trials.
Anivive remains dedicated to developing GC376 for veterinary patients but, given the current pandemic and scarcity of effective therapies, is also exploring the use of GC376 in humans to help combat COVID-19.
The FDA will guide Anivive on the proposed clinical study protocol. Anivive then plans to submit an IND application for GC376 to be evaluated as a potential addition to the current standard of care treatment for COVID-19.