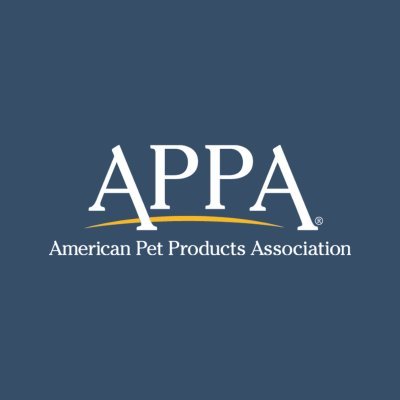 February 8, 2022
APPA Announces Seven Employee Promotions
The American Pet Product Association(APPA) has made seven staff promotions across numerous departments, including member relations and business development, attendee services, marketing and communications, trade show operations and human resources.
Jennifer Skelley has been promoted to Vice President of APPA's newly formed Information Systems department. The Information Systems department will ensure the organization leverages best-in-class software to provide maximum value to APPA members. In this role, Skelley oversees all new and evolving enterprise systems and is responsible for identifying opportunities to use technology that supports growth objectives across the organization's current and future markets. During her 18-year tenure with APPA, she previously served as APPA's Senior Director of Communications & PR and was named a 2021 Pet Age Women of Influence Award recipient.
APPA has promoted Karyn Bennitt to Director of Member Relations & Business Development. Since joining APPA in 2008, Bennitt has developed APPA's robust education program and other key membership benefits. She has been instrumental in APPA's membership growth through acquisition, engagement and retention efforts. In addition, she spearheads member communications and the weekly member newsletter.
The Association has named Chris Bonifati as Director of Attendee Services. Bonifati joined APPA in 2015 and is now responsible for overseeing the redesign of Global Pet Expo registration, selecting new strategic partners and providing in-depth attendee analytics and digital solutions in response to the pandemic. He completed the International Association of Exhibitions and Events (IAEE) Certified Exhibition Management (CEM) program in 2019 and is a member of the IAEE Young Professionals.
Kate Stewart has been promoted to Director of Trade Show Operations. Stewart joined APPA in 2011 and has worked with both the Association and Global Pet Expo during her tenure. She oversees the day-to-day preparations for the trade show and serves as a direct contact for more than 1,000 exhibitors. Her responsibilities include booth sales and assignments, exhibitor management, exhibitor recruitment/retention and exhibitor services Stewart also serves on the IAEE National Young Professionals Committee and NY IAEE Chapter Board.
APPA has appointed Cori Stoutenberg as Director of Public Relations. A member of the APPA team since 2017, Stoutenberg oversees all public relations and social media efforts for both the Association and Global Pet Expo. She is instrumental in developing and implementing strategies that promote and expand APPA and Global Pet Expo's reach across current and future markets to deliver value to APPA members.
Josh Vetere has been promoted to Director of Marketing and Communications. Vetere joined APPA in 2006 and is responsible for all APPA and Global Pet Expo email communications. He also oversees creating and implementing annual advertising plans geared toward increasing awareness for the pet industry's premier event.
The Association has named Megan Brennan as Human Resources Manager. A member of the APPA team since 2019, Brennan will now lead all aspects of human resources, managing office functions and planning and executing all logistics for APPA's board of directors' meetings. She is also responsible for supervising registration on-site at Global Pet Expo.
"On behalf of the entire APPA team, I would like to congratulate these employees on their well-earned promotions," said APPA Executive Vice President and Chief Operating Officer Andrew Darmohraj. "We are proud to see our organization continue to grow and advance with the help of our entire team, including these talented professionals. We look forward to all we will accomplish together in 2022."