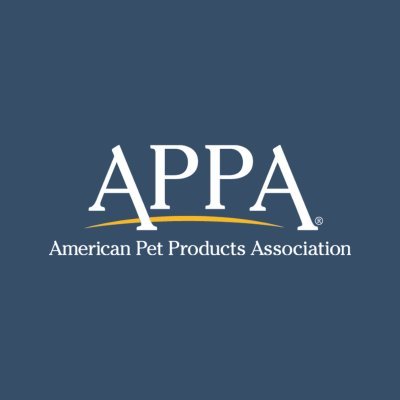 June 13, 2022
APPA Makes Product Recommendations for Adopt-A-Cat Month
The American Pet Products Association (APPA) is celebrating Adopt-A-Cat Month this June with its product recommendations by members covering all of the essentials cat owners need to welcome a four-legged friend into the family or celebrate the cats that are already part of their lives.
"According to the 2021-2022 APPA National Pet Owners Survey, 35 percent of U.S. households – or an estimated 45.3 million – already own at least one cat," said APPA Vice President of Marketing Diane Tiberio. "As June officially marks Adopt-a-Cat Month and more families welcome feline friends into their homes, it's the perfect time to explore products every cat owner needs."
Read on for a list of new, innovative cat products courtesy of APPA members, including food and treats, home products, walking accessories, cat health products, litter and litter boxes, toys and more:
Cat Food & Treats:
Tailspring Goat Milk Meal Topper for Cats
Price: $14.99-$24.99
PureBites+ Squeezables for Cats
Price: $1.69-$1.99
Evanger's EVx Restricted Diet
Price: $2.19
Meowijuana® Crunchie Munchie – Shrimp & Crab Feast Treats
Price: $6.99
Healthy Shores Adult Wet Food For Cats
Price: $2.49
Feline Caviar's Wild Ocean, New Zealand Venison, Chicken with Salmon and Free Range Buffalo
Price: $28.43-$68.62
Simply Naked™ Cat Foods
Price: TBD
Loving Pets® It's Purely Natural® Cat Treats
Price: $2.99
Blue Cat Bakery Meow Munchies
Price: $3.49
Metro Paws Metro Bliss Nip® & Metro Bliss® Stix
Price: $7.50-$8.00
Against The Grain LicKitty™ Mousse with Catnip
Price: $4.99
Home Products:
bSerene 45-Day Diffuser Kit, bSerene Pheromone + Catnip Oil Spray and bSerene Daily Calming Support Chews
Price: $14.99-$44.99
Prevue Pet Products King's Court
Price: $139.99
Tug Pet Products nugget™ Pet Fountain
Price: $45.99
CLAWGUARD Cat Training Tape Strips
Price: $18.95
Pet Greens Cat Grass
Price: $8.99
Pet Gifts USA Paw Marks on My Heart Cat Mom & Cat Dad Mugs
Price: $14.95
Arks N Barks Garden Flags
Price: $16.95
Arks N Barks Orange Tabby Cat Flour Sack Towel
Price: $12.99
Skout's Honor Severe Mess Stain & Odor Advanced Formula (Cat)
Price: $18.99
Unique Pet Care Advanced Cat Odor & Stain Remover
 Price: $13.99-$34.99
Loving Pets® Bella Spill-Proof Cat Mat Fish-Shaped and Le Bol Cat Bowls
Price: $7.99-$9.99
Warren London New Line of Cat Grooming and Accessory Products Price: TBD
Walking Accessories:
Bestia Genuine Leather Cat Collars
Price: $50.00-$60.00
Kitty Holster® Reflective Safety Harness
Price: $28.95
Feroz – Urban Pet Fashion Cat Collar
Price: $39.00
Max & Molly Urban Pets Gotcha! Smart ID Cat & Kitten Collars
Price: $12.99
Health Products:
NOW® Pets Lysine
Price: $15.99
CheckUp Cat
Price: $19.99
NaturPet D Wormer
Price: $19.99
NaturPet Urinary Care
Price: $32.99
NaturPet Hairball Care
Price: $29.99
NaturPet Be Calm
Price: $29.99
Brilliant Salmon Oil
Price: $16.99-$49.99
Litter & Litter Boxes:
Catalyst Pet
Price: $14.99-$23.99
Kitty Sift® Disposable Sifting Litter Box
Price: $17.99
Genius Litter with Health Indicator
Price: $24.99
ökocat® Original Premium Clumping Wood Cat Litter
Price: $11.49-$23.99
BoxiePro Air™ Lightweight Deep Clean, Probiotic Clumping Plant Based Cat Litter
Price: $21.99
Cat Toys:
Necoichi Flitters Bouncy Mouse Cocoon Wand (Feather)
Price: $8.99
Yeowww! Catnip Chi-CAT-a Banana Peeled
Price: $11.40
Meowijuana® Jump 'n' Jamb Refillable Catnip Swinging Toys and Sierra Sunshine Catnip Blend
Price: $9.99
Petsport Catnip Crinkles Bumble Bee
Price: $4.49
Petsport USB Rechargeable Laser Chase Robot
Price: $12.99
Kittybelles Organic Plush Catnip Toys
Price: $7.99
Petlinks® Fly High™
Price: $9.99
Metro Paws Mini Metro Balls
Price: $5.99
For more information, product samples, images or interview opportunities, please email APPA@fwv-us.com.