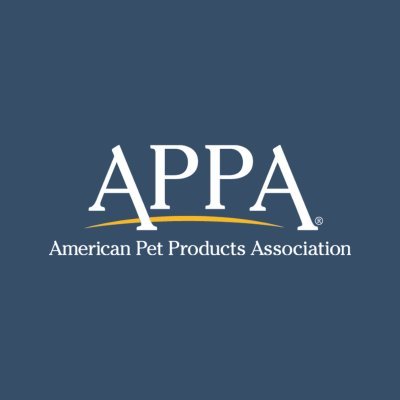 November 20, 2023
APPA Showcases Members' Offerings for Holiday Season
This holiday season, the American Pet Products Association (APPA) is rounding up some of its members' latest and greatest pet products. From toys and treats to stocking stuffers and more, APPA is helping ensure the season is merry and bright for pets and pet parents with holiday essentials.
"According to the 2023-2024 APPA National Pet Owners Survey, it's becoming increasingly common for pet owners to purchase gifts for their pets in accordance with the holiday season," said APPA President and CEO Peter Scott. "The season of giving is the perfect excuse for pet parents to spoil their pets with the latest products on their wish list."
Read on for a list of seasonal products and gifts for pets, courtesy of APPA members:
Toys – Gift your pet a festive toy to unwrap. Keep your furry friends engaged for hours on end with holiday-themed toys this winter, like the Steeldog USA  Holiday Big Eyed Babies or ZippyPaws Holiday Skinny Peltz 3-Pack – Large. Whether naughty or nice, cats will be clamoring for a taste of holiday cheer from Yeowww! Catnip, including the Yeowww! Catnip Holiday Gift Bundles, Yeowww!-tide Candy Cane and Yeowww! Catnip Kris Krinkle. Looking for a gift for your small animal? Look no further than Happy Habitats The Halo, one of the safest small pet exercise balls on the market that allows your hamster to run while you carry them.
Food and Treats – Get your pet in the holiday spirit with festive food and treat options. Make mealtime extra special this winter with the Fancy Feast Feastivities Collection, which includes tools to prepare holiday dishes for you and your cat. Stuff your pet's stocking with signature holiday treats, like the Churu Holiday Tuna and Chicken Variety Pack 20 Tubes,which are delicious lickable wet treats for pets. For pet owners in search of some holiday-flavored biscuits, check out Christmas essentials like the Portland Pet Food Company Grain & Gluten Free Gingerbread Dog Biscuits, COOKIEPAL Holiday Sweet Potato Biscuits or COOKIEPAL Gingerbread Biscuits. If you love to create homemade biscuits for your furry friends, try the CONAIRPROPET GoodBone Treat Maker, which allows you to craft six bone-shaped treats perfectly suited for pets of all sizes.
Stocking Stuffers – Stuff your furry friend's stocking with essentials that spark tail-wagging joy. Start with the FunDog Bandanas Ho Ho Ho Dog Bandana with a festive design perfect for holiday gatherings. Load up on grooming essentials like the Earthbath Itch Relief Grooming Set for Dogs, Gou Gou Pets 3-in-1 Paw Ointment or Pet Head Coconut Paw Butter 40g, all of which are perfectly sized for your pet's stocking. Give the gift of the dooloop this season, the perfect leash accessory to hold full pet waste bags, enhancing your walk experience. Canine Caviar's Braided Stix – 6 pc 6″, made from free-range water buffalo, are a delicious and nutritious snack for your pet to unwrap.
Holiday Bundles – Explore some of the latest holiday bundles for pets to gift to the pet owners in your life. For those in need of a pet grooming kit, look no further than the Pure And Natural Paw-lidays Sampler or Skout's Honor Naughty & Nice Kit to keep pets looking and smelling fresh this Christmas. Brutus Broth Holiday Bundle is a delicious and nutritious bundle for your four-legged friends including a Brutus Broth Mega Pack, shaker and snowflake mold tray, all packaged in an adorable, reusable doggy bag.
Home Products – Spruce up your home with festive pet essentials to bring some holiday cheer. Mask pet odors and keep your home smelling fresh with classic seasonal fragrances from Pet House, including their Holidays Fur All, Fireside, Evergreen Forest and Candy Cane scented candles or Sugar Cookies Wax Melt and Evergreen Forest Reed Diffuser. Kick off the holiday season with the Fancy Feast Advent Calendar, bringing your cat a daily dose of holiday cheer with delicious food and treats. Or, add some Christmas cheer to your tree this winter with the Fancy Feast Feastivities Holiday Ornament, which features a miniature replica of the Fancy Feast cat. Give your pet a warm, enclosed area to snuggle up in on colder nights with the Dharma Dog Karma Cat Christmas Tree Cave, which serves as both a pet bed and great holiday decoration!
Gifts for Pet Parents – Shop some of the latest gift options that will have pets and their owners jumping for joy. 4Knines offers seat covers made from heavy duty materials designed to hold up to the toughest of dogs and keep cars mess-free. The WonderFold VW4 Volkswagen Stroller Wagon is perfect for pet parents on the go and includes fun features like a classic Volkswagen bumper, functioning headlights and retro all-terrain, extra-large wheels. The Richell Accent Corner Table offers a pet crate that is both stylish and space-saving with an elevated design that functions as both a corner table and leisure space for furry friends.
For more information, product samples, images or interview opportunities, email APPA@fwv-us.com.