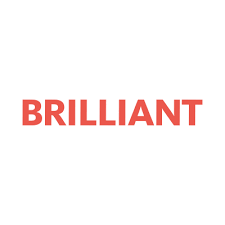 July 6, 2020
Brilliant Salmon Oil Partners with Pet Palette for US Distribution
Brilliant Salmon Oil by Hofseth BioCare ASA, the only human grade salmon oil available in the pet market, announced last week the formation of its primary national distribution partnership with Pet Palette LLC.
Based in Maryland, Pet Palette will distribute the growing line of the company's pure, unrefined and gently liberated 100 percent Norwegian salmon oil to pet specialty retailers throughout the US.
Hofseth BioCare ASA's VP of Sales North America Rob Johnson said, "We are thrilled to be partnering with Pet Palette and expand our distribution nationally. This further accelerates our growth strategy of Brilliant Salmon Oil. With a strong partner like Pet Palette and their commitment to bring specialty retailers across the country a unique selection of products, our incredible product line can now be available to even more consumers (pet-parents) looking for highly-effective, human grade solutions that deliver optimal pet health. Pet Palette is a highly respected and valued distributor that will help drive growth and profitability for independent pet retailers across the US."
"As the primary national distributor of the Brilliant Salmon Oil line, Pet Palette is excited to announce our partnership. Brilliant has displayed a commitment to support independent pet retailers through their efforts to develop a high quality, yet value priced, salmon oil line. We feel Brilliant will be a solid addition to Pet Palette's brand selection for our customers," said Kevin Davis, Director of Sales for Pet Palette.
Created to promote pet health from the inside-out and sourced from fresh Norwegian Atlantic salmon, Brilliant Salmon Oil is a good fit for retailers and their customers seeking transparency of sourcing and a single-ingredient solution for dogs and cats.
With eye-catching packaging, margins starting at 59 percent, merchandising/POP solutions to drive sales and two sizes of convenient, see-through UV-protected bottles (10 oz. and 34 oz.), Brilliant Salmon Oil is heart-healthy and human grade pet oil that promotes a shiny coat, softer paws, increased energy and enhanced appetite.