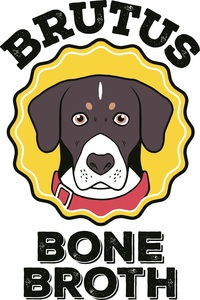 June 15, 2020
Brutus Broth Names Pet Industry Veteran, Elliott Haverlack, to the Board of Directors
Brutus Broth pet nutrition products announced the appointment of Elliott Haverlack to its Board of Directors, effective June 12.
"We are delighted to bring Elliott into the Brutus Broth family and look forward to working with him to grow our presence in the pet industry and bring our company to the next level. During his 12-year career with Ainsworth Pet Nutrition (APN), he transformed a two brand, family-run business with a single manufacturing site into a company with three divisions, five operating sites and a dozen brands in the pet category," said Kim Hehir, president of Brutus Broth.
"I see passion, energy and an innovative spirit in the Brutus Broth team," said Elliott Haverlack. "I am consistently on the lookout for novel, honest product lines led by enthusiastic people, Brutus Broth checks both those boxes."
"Elliott's track record growing brands in the pet industry is second to none," added Sue Delegan, CEO of Brutus Broth. "We look forward to working closely with him to learn from his expertise as we drive market exposure for the Brutus Broth brand and grow as entrepreneurs and business leaders."
Elliott Haverlack spent much of his 39-year career in the pet industry. After a successful career holding varying executive positions in H J Heinz's North American Division including significant roles in the pet nutrition unit, he was recruited by Dad's Pet Care to convert it from family owned and operated into family owned and professionally managed. The company was rebranded as Ainsworth Pet Nutrition and he was the first non-owner to serve as President. During his time with APN, he led the transformative change from quiet regional manufacturer into a top ten leading pet nutrition enterprise including orchestrating the creation of the Rachael Ray Nutrish Brand.
While leading APN, he was a cofounder of, and led the creation of Targeted Pet Treats, a prominent canine injection molding innovation entity. He also led the controlling interest investment in Hampshire Pet Products, where he served as President, lifting it from near bankruptcy and transitioning it into the prominent source for crunchy in the category. In 2018, after two years on the board, Elliott became interim president of CJ Foods, the top global custom manufacturing and private label enterprise in the pet category and remains on its board today.