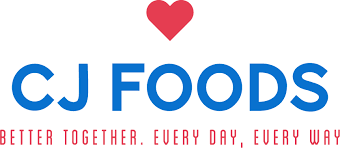 February 20, 2020
C.J. Foods to Acquire American Nutrition
C.J. Foods, a custom manufacturer of specialty dry pet food for leading US super premium brands, announced an agreement to acquire American Nutrition, a leading supplier of super premium dry, canned and baked pet food and treats products. This transaction creates the largest independent manufacturer of super premium pet food in the country, producing a total of one billion pounds of pet food annually. The transaction is expected to close by April 2020.
The acquisition of American Nutrition will enable C.J. Foods to offer a full portfolio of pet food and treats with national and international distribution. David McLain, CEO of C.J. Foods, will join the Board of Directors. Tod Morgan remains Chairman of the Board and Bill Behnken, current President and CEO of American Nutrition, will serve as Board member.
"This acquisition creates the leading manufacturer of super premium pet food with a national footprint, focused on producing and delivering the highest quality products to our customers," said Morgan.
C.J. Foods has a rich 35-year history in super premium pet food manufacturing with a wide range of international capabilities serving the lading super premium brand owners and retailers.
American Nutrition operates five manufacturing facilities throughout the US and has achieved a reputation of manufacturing excellence through its emphasis on quality and best in class SQF certified production facilities.
"C.J. Foods is thrilled to be moving forward with American Nutrition to strengthen our customer value proposition with a continued singular focus on innovation and food safety, leading the industry with in-trend products," said McLain.