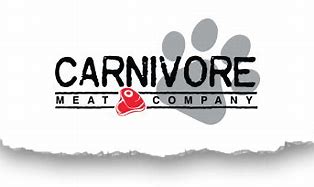 November 20, 2020
Carnivore Meat Company Hires Alli Magit as New Account Specialist
Raw pet food manufacturer Carnivore Meat Company has welcomed Alli Magit as Account Specialist for Wisconsin, Illinois, Indiana, Michigan, Minnesota, South Dakota and North Dakota.
"From the moment I met Alli, I knew she was destined to be a part of our team," said Joey Weichmann, National Sales Manager for Carnivore Meat Company. "She is a consummate professional in everything that she does and she has a smile and personality that can light up an entire room. We are so very fortunate to have Alli as a member of our organization, managing the Upper Midwest Territory."
Magit has a bachelor's degree from Northern Illinois University. With previous career experience in sales, customer service and account management, her new role at Carnivore Meat Company includes supporting and educating retailers on established brands Vital Essentials and Vital Cat. "My strengths are developing and maintaining strong relationships with my clients," she says. "I aim to always be a resource that will help guide and assist them in helping their business be the most successful."
Carnivore Meat Company manufactures and packages award-winning raw frozen and freeze-dried pet foods, treats and snacks out of Green Bay, WI, that are shipped to retailers nationally and internationally.
"I am extremely excited to be part of the Carnivore Meat Company team and I'm lucky to have found a company that has such a strong mission," Magit commented. "I look forward to working with retailers and distributors to help pet parents provide the best nutrition for their furry friends."