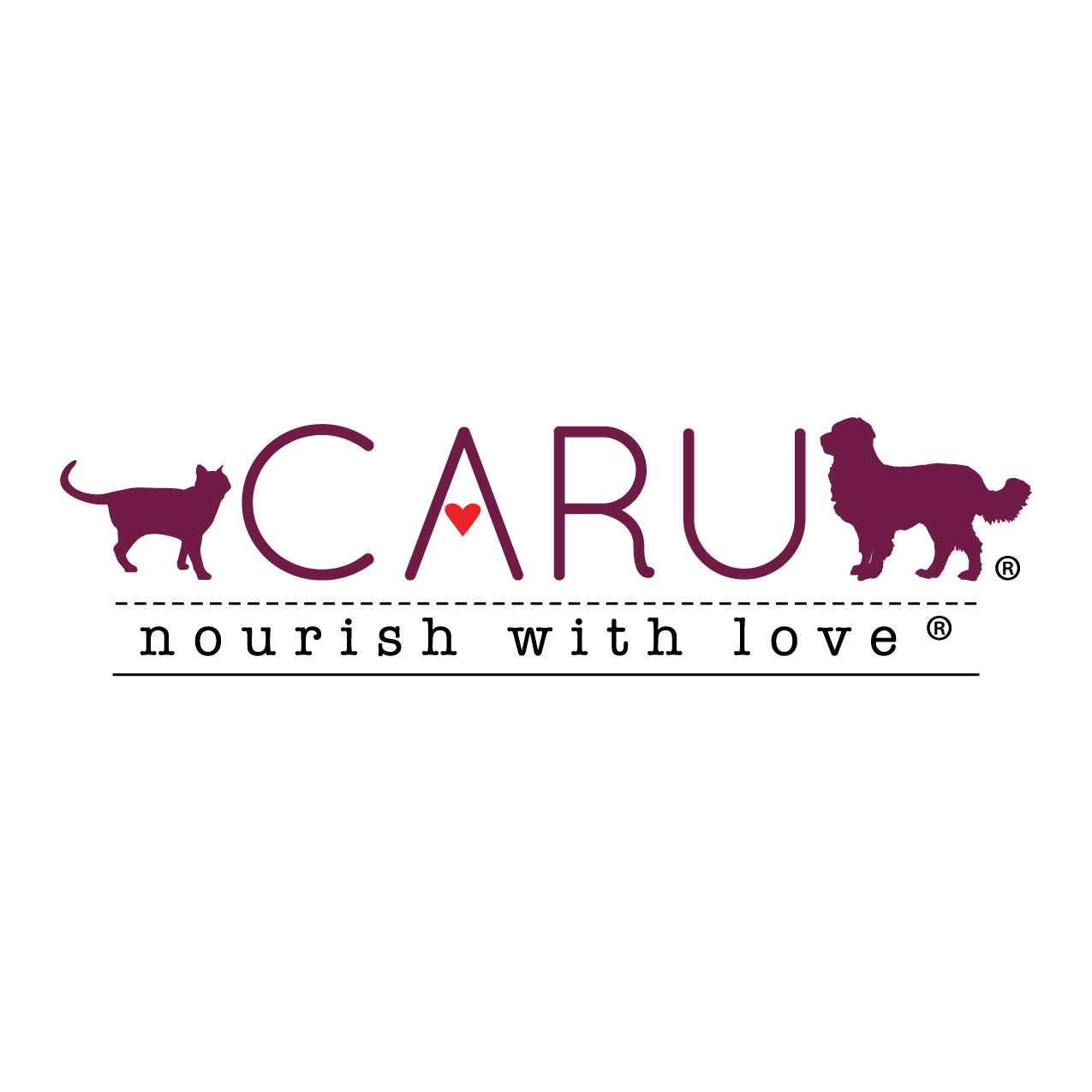 March 22, 2022
Caru Pet Food Launches the Original Balanced Omega Blend Stews and Enriched Omega-3 Bone Broths for Pets
Caru Pet Food is serving up homestyle stews and Classics bone broths now infused with Marine Microalgae Oil. This non-fishy tasting oil, which is obtained from a sustainable, non-GMO algae strain, is naturally rich in omega-3 fatty acids. The most famous omega-3s are EPA and DHA, which are essential for whole body health.
Caru believes that for most dogs, a well-balanced diet should consist of moderate amounts of poultry, fish and meat along with veggies and fruit, while a high-meat diet, flavored with a hint of pureed veggies and fruit, is ideal for cats. Adding in the perfect ratio of omega 6 to 3 fatty acids, which their stews offer, provides a great foundation for longevity, happiness and health. Now, as the original diets with Balanced Omega Blend, these formulas are even better for the health and vitality of pets. Dogs and cats alike will also love a savory bowlful of Caru's original, omega-3 enriched Classics bone broth.
"It's our mission to provide healthy and delicious nutrition to help dogs and cats throughout the span of their lives," said Adrian Pettyan, Co-Founder and CEO of Caru Pet Food. "We're thrilled to offer pet parents our new and infused stews and bone broths to feed their best friend. These functional formulas help support a balanced immune response, heart and kidney health, healthy joints, skin and coat health and optimal cognition. They're also great for allergy-prone pets."
Omegas are just the beginning. There are plenty of other healthy reasons to feed pets Caru homestyle stews and Classics bone broths. Prepared with 100 percent human grade ingredients, they're cooked low and slow, right in the carton, for a minimally processed feast. The brand's stews are made with high quality protein from whole muscle poultry, fish and meat. Caru is the original pet stew packed in Tetra Pak® cartons with truly functional formulas that are great for all pets. Caru stews and Classics bone broths look, smell and taste just like homemade!
Those who would like to carry these delicious foods and bone bones are invited to contact their distributor or email info@carupetfood.com. The brand also welcomes those interested to visit their Global Pet Expo booth, #634.