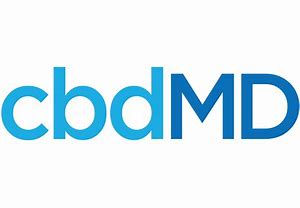 April 8, 2020
cbdMD to Offer Hand Sanitizers with Purchase
cbdMD, a leading CBD consumer brand, announced today that in the coming weeks, cbdMD intends to offer third party manufactured single use alcohol-based hand sanitizers (which will not contain CBD) free with the purchase of cbdMD products, including pet products, while supplies last. Details will be available on cbdMD.com.
In the coming 60 days, cbdMD intends to begin manufacturing its own branded alcohol-based hand sanitizer products (which will not contain CBD) pursuant to the authorization provided in the FDA's Temporary Policy for Preparation of Certain Alcohol-Based Hand Sanitizer Products During the Public Health Emergency (COVID-19) Guidance for Industry, which was issued on March 27.
cbdMD has already ordered the necessary ingredients and has begun the process of adjusting its manufacturing in order to implement the new processes as soon as the raw material ingredients are received. The company intends to notify the public once it has confirmed the final production date, including pre-notification to its current customer base of over 200,000 active online accounts.
In anticipation of continued demand for well-formulated hand sanitizer products beyond the application of the FDA temporary rules, cbdMD is working to fast track formal FDA registration of its Charlotte, NC facility to produce and market OTC hand sanitizer formulations and products containing its proprietary hemp botanical extracts. Currently, the facility is registered with the FDA as a GMP compliant food facility to produce dietary supplements, so the company believes it will be able to meet any OTC drug manufacturing requirements.
"We believe in and support the great American spirit. cbdMD is committed to do its part to help America through this Covid-19 crisis. We understand that Americans are anxious and we are here to help. We also seek to support those who follow the CDC's recommendations by using hand sanitizers and washing our hands for 20 seconds," said Ken Cohn, Chief Marketing Officer at cbdMD.