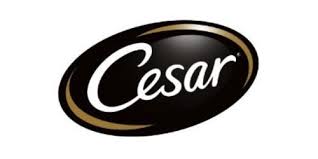 October 21, 2020
CESAR Brand Collaborates with the Amazon Original Series 'The Pack'
The CESAR brand today announced its latest collaboration with Amazon Prime Video's new original global unscripted series 'The Pack.' The series celebrates the unrivaled bond between dogs and their human companions. Hosted by gold medalist Lindsey Vonn and her canine co-host Lucy, the series will follow twelve teams of dogs and their humans on an epic adventure across multiple continents.
The CESAR brand has long celebrated the special relationship between pet parents and their dogs, and 'The Pack' gives viewers a heartwarming look at this bond in action. In the show, human and dog duos are tested on their understanding of one another's strengths and weaknesses. At stake is a life-changing monetary prize of $500,000 and a donation of $250,000 to the animal charity of choice awarded to the duo that proves to have the strongest bond in the pack. The collaboration will include an episode product integration with CESAR dog food and custom content, which customers can tune in to watch Nov. 20 here.
"We're thrilled to be partnering with Amazon Prime Video and 'The Pack' to show consumers the amazing bond between pet parents and their dogs," said Andy Van Ark, Cesar Brand Manager. "The new series shares the many adventures of pet ownership, and the Cesar brand wanted to take part in highlighting those shared moments with our dogs – from incredible feats, to the simple joys of spending time together."
The Amazon Original series 'The Pack' will premiere on Friday, Nov. 20, 2020 and will be available on PrimeVideo.com for Prime customers in more than 240 countries and territories. To learn more about the CESAR brand, visit Cesar.