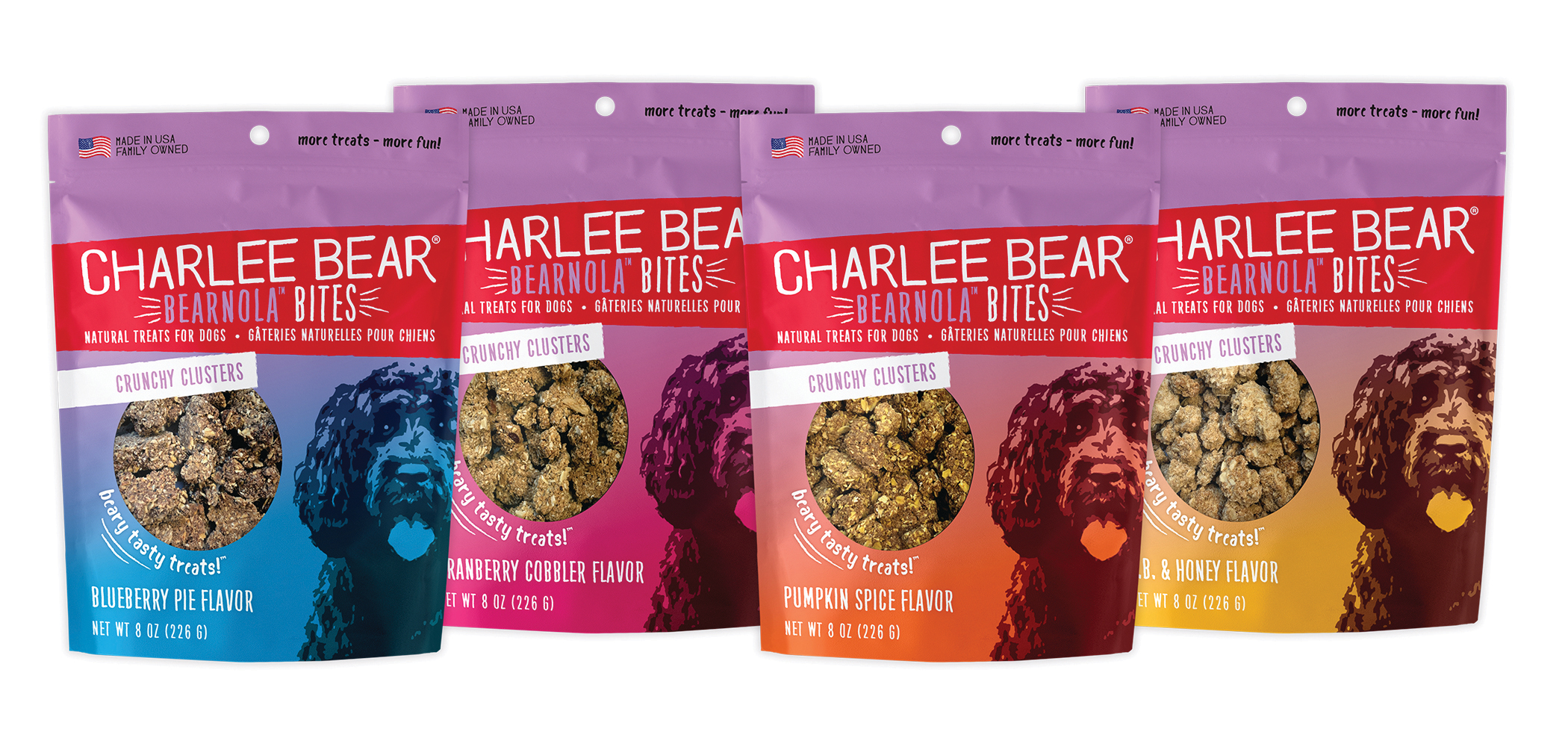 August 16, 2019
Charlee Bear Announces Bearnola Bites' SuperZoo Debut
Gott Pet Products, a family-owned company manufacturing healthy and natural treats for dogs, added a new product to their Charlee Bear line – Bearnola Bites. 
Making their debut at SuperZoo, the Bearnola Bites are crafted with wholesome ingredients that pet parents might find in their own kitchens, such as oats, honey and vanilla. According to officials, the new line is Made in the US and without any wheat, corn, soy, artificial flavors or preservatives, each crunchy granola cluster is bursting with aroma and taste.
"Our new Bearnola Bites are everything they're baked up to be, with appealing flavors and texture that dogs won't be able to resist," commented Patrick McGarry, general manager of Gott Pet Products, parent company of the brand. "Just like the rest of the Charlee Bear line, they are sized perfectly for training or just for fun."
The Bearnola Bites join Charlee Bear's line of Original Crunch, Grain-Free Crunch and recently introduced Meaty Bites. The new product is available in four flavors: Blueberry Pie, Cranberry Cobbler, P.B. & Honey and Pumpkin Spice. The bites are vegetarian-friendly, so even canines with food sensitivities can enjoy these treats. 
Charlee Bear treats are what many consumers are looking for—a family of great-tasting snacks pet parents can feel good about feeding their dogs.