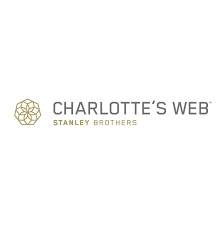 March 30, 2020
Charlotte's Web Names David Panter as CEO
Charlotte's Web Holdings, one of the pet industry's most trusted hemp extract and market leader in hemp-derived cannabidiol wellness products, is pleased to announce that David Panter has joined the Company as COO, effective March 30, 2020.
Panter brings more than 20 years of broad global supply chain experience at leading cosmetic, agriculture, pharmaceutical, medical device and consumer packaged goods (CPG) companies, including Estée Lauder Company, Luxottica Retail, Campbell Soup Company and Tyco Healthcare/Covidien.
Most recently, at Estée Lauder Company, Panter was responsible for optimizing the global supply chain including the manufacturing locations and distribution networks in North America, Europe, Asia Pacific and Latin America. Throughout his successful career, he has led manufacturing facilities, quality, distribution and warehouse locations across multiple product categories and has been responsible for transforming operations through continuous improvement, coaching, strategy development and tactical execution. 
Panter, who will oversee the company's brand new 137,000 sq. ft. manufacturing and distribution facility which includes Production, Extraction, Quality Engineering, Environmental Health and Safety, Supply Planning, Process and Facility Engineering, Contract Manufacturing, Continuous Improvement and Customer Fulfillment Operations, will report directly to Charlotte's Web's CEO Deanie Elsner.
"David's proven track record in global supply chain optimization and operational excellence across multiple industries makes him a valuable and timely addition to our top-tier management team," Elsner said. "We think it is a natural fit for Charlotte's Web as we map out our global strategy for international expansion."