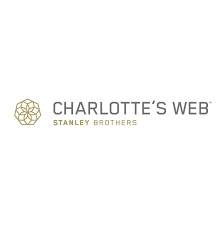 March 25, 2020
Charlotte's Web to Acquire Abacus Health Products
Charlotte's Web Holdings, a trusted hemp extract and market leader in hemp-derived cannabidiol wellness products, and Abacus Health Products, a leader in over-the-counter topical products combining active pharmaceutical ingredients with hemp extract, are pleased to announce that they have entered into a definitive agreement. As part of the agreement, Charlotte's Web proposes to acquire all of the issued and outstanding subordinate voting shares of Abacus, after conversion of all outstanding proportionate voting shares of Abacus into Abacus Shares.
Under the terms of the Arrangement Agreement, shareholders of Abacus will receive 0.85 of a common share of Charlotte's Web for each Abacus Share held. The Exchange Ratio implies a price per Abacus Share of C$4.39, representing a premium of 38 percent based on the 10-day volume weighted average price of the Abacus Shares on the Canadian Securities Exchange and the 10-day VWAP of the Charlotte's Web Shares on the Toronto Stock Exchange as of March 20, 2020, for implied total equity consideration of approximately C$99 million.
This acquisition combines Charlotte's Web, the market leader in hemp-derived CBD wellness products, with Abacus, the market leader in OTC topical products combining active pharmaceutical ingredients with hemp extract, to create the world's largest vertically integrated hemp-derived CBD company. For Charlotte's Web the combination benefits from the current US regulatory environment which favors topical CBD products within the food/drug/mass channel. For Abacus, the acquisition provides the advantages of joining an established and industry leading platform and benefiting from leading CPG management and brand equity with a low-cost vertical supply chain producing hemp extract.