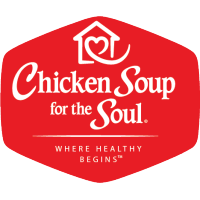 May 7, 2020
Chicken Soup for the Soul Pet Food Donates 21,000 Pounds of Super Premium Pet Food to Rescue Organizations Nationwide
In an effort to help relieve some of the impact from COVID-19, Chicken Soup for the Soul Pet Food, a leading super premium pet food company, has donated approximately 21,000 pounds of food to rescue organizations and foodbanks across the US during the months of March and April. The donations are part of Chicken Soup for the Soul Pet Food's Fill A Bowl… Feed A Soul ("FABFAS") program, a national campaign targeting the donation of one million meals to shelter pets annually.
"The donations come during this time when communities across the nation are being hit hard by the effects of COVID-19," said Chris Mitchell, CEO of Chicken Soup for the Soul Pet Food. "Animal rescue organizations are a continued source of inspiration to us at Chicken Soup for the Soul Pet Food as they continue their dedication to the care and safe treatment of all animals during this time of government mandated shelter closings and reduced adoption revenue streams. We are proud to be able to lift some of the financial burden for these rescues as well as members of the communities they serve by providing this nutritional support."
Some of the pet rescue organizations that received assistance in March and April from Chicken Soup for the Soul Pet Food include:
Spokane, WA – "We are so grateful to Chicken Soup for the Soul Pet Food for shipping us pet food that we can share with our foster families and also members of our community that may need assistance feeding their own pets after losing jobs," said Dori Peck, Director of Development at Spokanimal C.A.R.E. "Most of our dogs and cats have been placed in vetted, responsible homes and thanks to Chicken Soup for the Soul Pet Food, they are able to feed these pets a healthy diet."
Metro Nashville – "Thank you so much for helping support our community through such a traumatic time for much of Nashville, said Maria Bascetta, Volunteer & Events Coordinator at Metro Nashville Animal Care and Control. "Your food directly helped us support the people and pets affected by the tornados and economic loss during this time of shutdowns and layoffs."
Texas, Grimes County – "The food that you sent us came at just the right time," said Catherine Howell, President of Twin Rivers Wolf and Wolfdog Sanctuary in Texas. "It has allowed us to feed our animals and feed them well. Our animals love your food and is has also given us peace of mind during this pandemic and has cut down our trips to feed stores so that we can also stay out here, at the sanctuary. We appreciate you and your kindness more than you will ever know."
Detroit, MI – "Currently we either directly feed, or provide food assistance, for the feeding of over 650 cats and 60 dogs. The COVID-19 crisis has increased requests for food assistance from pet owners economically impacted by the crisis. This year's unprecedented warm winter and the closing of clinics due to the COVID-19 crisis will lead to a surge in spring kitten births, which will create the need for additional food. This food delivery could not have come at a better time. We can't thank Chicken Soup for the Soul Pet Food enough for everything they do to support rescue efforts!" said Jeanine Dotson, Director of Detroit Area Operations at Community Cats United.
Donations were also made to rescues in Rocklin CA, Ceres, VA and Kansas, Hays.