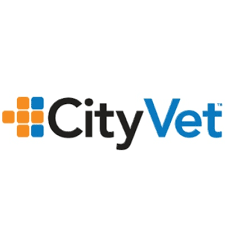 April 1, 2020
CityVet Updates Community on COVID-19 Measures
CityVet is continuing to navigate the impacts of the COVID-19 virus. First and foremost, the company continues to be open for business and is committed to providing customers and pets a safe, clean and sanitary environment. The following updates have been made for each location:
      In keeping with orders issued by state, city and county governments, CityVet is suspending all elective surgical and routine dental procedures for the sake of preserving critical medical supplies, especially personal protective equipment (PPE) for use in the human side of patient treatments. Additionally, the company has suspended grooming and bathing services. These steps will be in line and adjusted to meet all current and any future government mandates.

      Curb-side services – CityVet is continuing to limit people and seating in its lobbies. CityVet encourage pet owners to allow the trained staff to retrieve your pet outside our front door or directly from your car at your appointment time. Pet owners are encouraged to call the office when they have arrived and plan to wait in their cars while their pet is being treated. The Veterinarian will come to get you if there is anything he or she needs to show you. This will allow CItyVet to reduce the number of people in the waiting areas and limit the overall people flow into the offices.