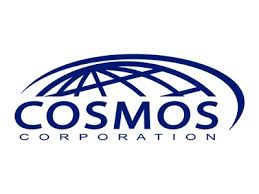 April 16, 2020
Cosmos Corp. Repurposes Production to Make Hand Sanitizer
Cosmos Corporation, a global leader in pet health and wellness products, announced this week it has retrofitted current product lines to produce hand sanitizer for the St. Louis area and bi-state region, addressing shortages caused by the COVID-19 pandemic. The hand sanitizer, Fresh & Clean, is now available at Schnucks grocery store locations in Missouri and Illinois. In addition, Cosmos has donated thousands of bottles to local charities and critical organizations regionwide to keep at-risk community members safe.
In an unprecedented 10 days, Cosmos built a new production line at its Wentzville manufacturing facility dedicated solely to the production of hand sanitizer. The new line started operating and producing hand sanitizer on April 3, with three shifts daily allowing the line to operate 24 hours a day, including weekends, to help address demand. After Cosmos employees noted the lack of hand sanitizer products available in St. Louis-area stores, company leadership approved the production of hand sanitizer to meet a growing need in the local community and keep people employed during these challenging times.
"To have our employees see the need for hand sanitizer locally, then rally to provide a solution, has been special and representative of our company mission to give back to those in need," said Landon Hobson, CEO of Cosmos Corporation. "These are unique times for us all, but the St. Louis community is one that always comes together, and I'm grateful to our employees, suppliers and partners for their hard work in helping produce and distribute this product at a moment of great need."
With the increased hand sanitizer production, Cosmos hired 18 new employees to assist in developing the new product and continues to employ more than 175 employees based at company headquarters, which will soon move to a new expanded facility in O'Fallon. After ensuring distribution of the St. Louis-made hand sanitizer locally, there are plans in place for nationwide and international distribution to combat the COVID-19 pandemic.
At this time, the following charitable organizations are receiving hand sanitizer donations:
METRO Transit- St. Louis
Charles County Ambulance
City of O'Fallon Meals on Wheels
City of O'Fallon Police Department
Various Preschools
Burlington, Iowa, Police Department
Refuge & Restoration Church
Bridge of Hope
Tabernacle Community Development
Lauderdale County Sheriff's Department
SMS Hospital Staff
Gifts of Love International