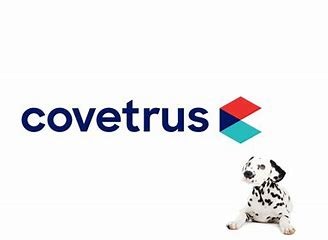 April 9, 2020
Covetrus Reports Increase in Demand for Online Pharmacy Services
Covetrus, a global leader in animal-health technology and services, reported in March it was seeing strong demand in its prescription management and online pharmacy services. The acceleration is linked to increased practice engagement and pet owner demand as the novel coronavirus (COVID-19) spreads across the US.
The Covetrus network of pharmacies has seen a significant increase in the number of prescriptions for medications and therapeutic diet food to be filled and shipped to pet owners on behalf of their veterinarians, with the number of products shipped month-to-date growing approximately 45 percent compared to 2019. This service has enabled small animal and equine veterinary practices across the country to focus on delivering exceptional patient care and to continue to safely run their clinics in these uncertain times.
Additionally, the company has recently seen a spike in inquiries and enrollments from practices looking to set up their own prescription management and online store and gain this support from Covetrus.
"The Covetrus platform and our network of pharmacies allows us to deliver medications and diets, on behalf of veterinarians, directly to homes and barns of pet and horse owners," said Georgia Wraight, President, Covetrus Global Technology Solutions. "We are grateful that we can help veterinarians provide their clients the necessary medications to keep pets healthy, while also supporting these small business owners by keeping revenues flowing through their own practice during this time of need."
Veterinary practices continue to adapt as public health officials at all levels of government have encouraged protective measures and social distancing. These actions have resulted in many veterinary practices needing to adopt new workflows to protect both their staff and clients. Practices are being more proactive in prescribing medications through the web-based Covetrus platform and encouraging their pet owner clients to utilize the home delivery service, when applicable, to stay current on their pet's medications and therapeutic diets for their pets during these uncertain times.
"As the crisis unfolded, we began getting calls from clients worried about their pet's health and medications," said Karen Critchley-Capone, Associate Director at Oradell Animal Hospital in Paramus, NJ. "We were really pleased to direct them to our online store. We are now proactively prescribing medications for upcoming needs and our clients are so relieved. We are thankful to have a great partner who makes it easier to run our practice and who keeps veterinarians and our local team and business at the center of everything they do."
Covetrus also launched a series of webinars featuring practice managers and owners discussing strategies and real-world tactics to help veterinarians respond and deliver continued care in today's world. More details can be found here.