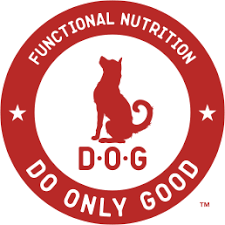 January 6, 2020
D.O.G. Announces Exclusive Distribution Agreement with AFCO Distribution & Milling
Do Only Good (D.O.G.) Certified Pet Nutrition announced the agreement with AFCO
Distribution & Milling in Spokane Valley, WA as the distributor for the Pacific Northwest area
of the US. D.O.G. produces and markets a kibble and pate protein diet, and coming in Q2 of
2020, a wild rice and ancient grain diet. D.O.G. has also introduced a line of pumpkin for dogs
and cats. AFCO is a leading distributor of pet products in the states of Alaska, Idaho, Montana,
Nevada, Oregon, Utah, Washington and Wyoming.
"It is a tremendous privilege to be working with AFCO," said Rick Pack, founder of D.O.G.
"Their superior reputation and dedication to an independent retailers are at the forefront of our
industry."
D.O.G. foods are formulated by Dr. Randall Johnson, one of the leading pet nutritionists in the
US. "Most pet professionals agree that a rotational feeding system is a key component to maximizing health benefits for your dog," said Dr. Johnson.
D.O.G. proprietary formulas were created as a rotational feeding system that adds variety to a dog's diet while helping to prevent the risk of digestive issues and allergic reactions.
"For more than 25 years, we have been committed to bringing innovative products to our retailers, and D.O.G. pet food is no exception," said Judee High, AFCO's category manager of pet products. "We look forward to working with the D.O.G. team in bringing super-premium pet nutrition and value to our customers."