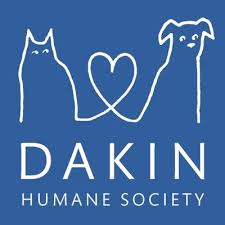 April 21, 2020
Dakin Humane Society COVID-19 Resources
Dakin Humane Society is keeping a close watch on COVID-19 developments on both a world-wide and local level. To keep close, watchful tabs on this global pandemic, the Society believes the best source for information about COVID-19 and how to halt its spread can be found on the website for the Center for Disease Control (CDC).
In an effort to consolidate staffing and focus on animal care needs, the society temporarily closed its Adoption Centers to visitors and volunteers.
Dakine Humane Society has also initiated a Pet Food Aid Program, which supports pet owners in this time of need.
For more information, visit the company's official resource page.