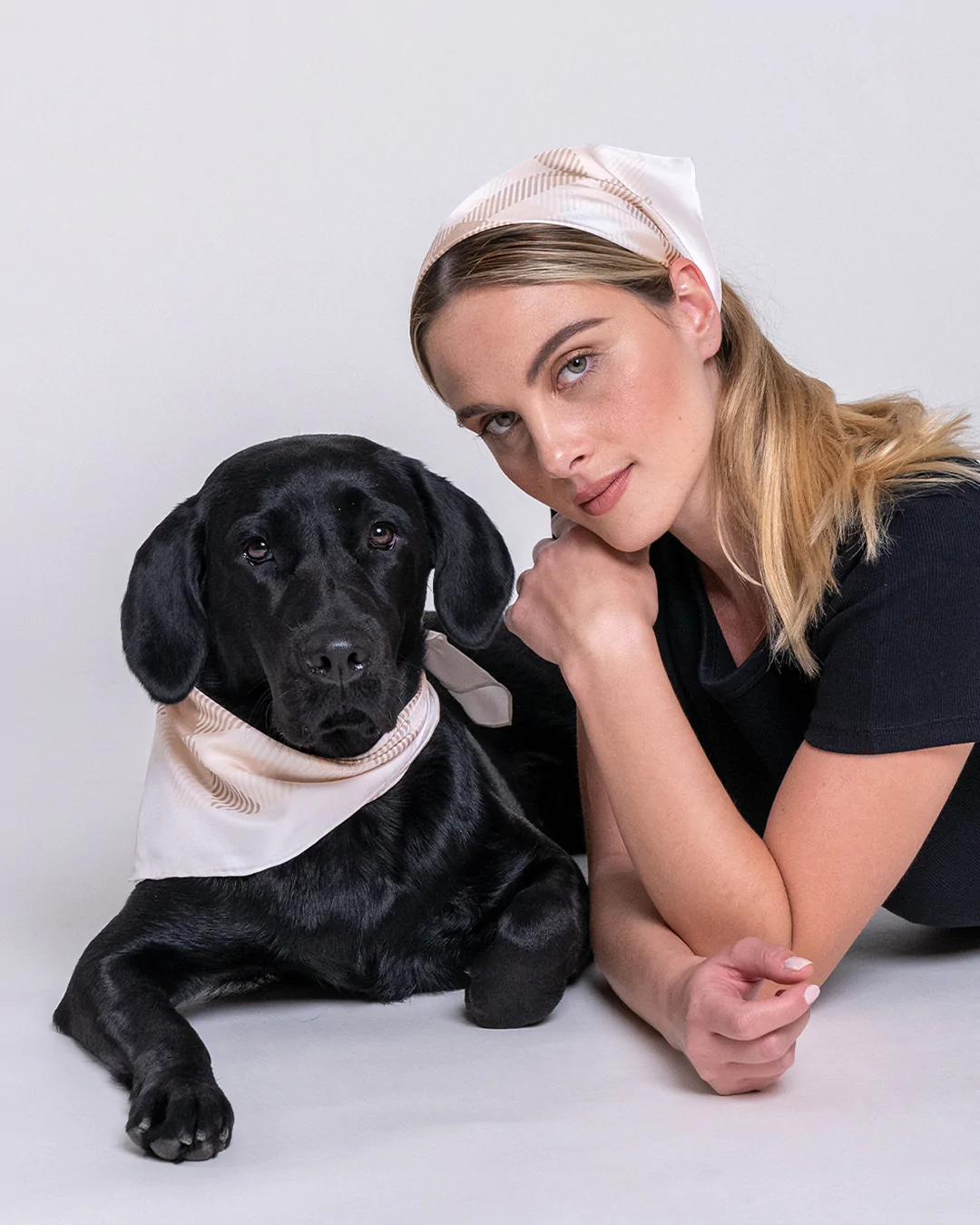 July 12, 2022
Dogily Unveils Matching Luxury Fashion Design for Pet and Pet Parent
Dogily is a matching dog and human accessories brand with a mission to provide fashionably elevated premium silk pet accessories that are comfortable and timeless. 
"As dog-lovers, we were tired of seeing the same cheap-quality and lower-end fashion pet accessories that didn't make us or our dog's look or feel good. We want to empower people to view pet accessories differently as something that can be high-quality and stylish," said Cindy Lee, Director of Marketing.
Most pet wear brands use thick, rough polyester/nylon-made pet bandanas. Concerned about the poor quality of pet accessories in the market, Dogily promises to only serve the finest quality items and has launched its debut collection made out of silk. Dogily's ultra-soft silk collection features timelessly elegant designs of hair scarf, scrunchie and square scarf naming "Tyra," "Serene" and "Collins." 
Silk is known for its durability and comfort. It's also one of the only fabrics, when put in the wash, that doesn't shed microplastics into the environment. Dogily's packaging is also made with non-plastic materials, using solely sustainable materials which are eco-friendly in production to reduce waste and pollutants. 
For more information, visit dogily.com.