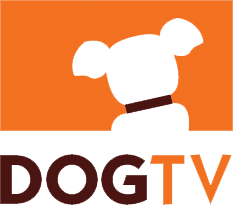 March 25, 2020
DOGTV Offers Free Services
DOGTV, the first 24/7 digital TV channel scientifically developed for dogs, announced it will be opening its signal for free from March 20-30 to provide home enrichment for dogs.
The subscription channel proven to relax and entertain canine viewers will be available for free in the US on Comcast Xfinitiy, Sling and DISH DOGTV ON Demand Content for pet parents.
In Brazil the channel is available for free on SKY, Claro and Vivo through March 31. Additionally, the DOGTV streaming app is available anywhere in the world on Roku, AppleTV, Amazon FireTv, Chromecast, iOS and Android devices.
"With so many people around the world being asked to stay close to home, we want to provide a relaxing and entertaining experience that can be shared with the entire family," said Beke Lubeach, General Manager at DOGTV. "We've learned from veterinary and industry experts that social distancing is not required with dogs, so we're encouraging people to stay home and relax with their dogs. Embrace the human-animal bond."
Visit www.dogtv.com/wecare for more information and to sign up for the DOGTV streaming app.  Users can create an account using the promo code: WECARE to gain free access for 30 days