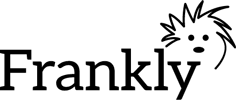 November 16, 2023
Frankly Pet Appoints New Chief Operating Officer
Frankly Pet, a company that offers a complete line of beef collagen treats and chews for dogs, has welcomed Chad Wagner as its new Chief Operating Officer.
As COO, Wagner will oversee the day-to-day operations of the company, ensuring that everything from manufacturing and supply chain to distribution and other key operational functions all run smoothly. Working closely with the company's Chief Executive Officer, Alan Snyder, he'll also help develop and implement strategic growth plans to ensure the company's success.
"Chad joins our team at a very exciting time," said Snyder. "As our company continues to see tremendous growth, we've set some ambitious goals and I'm confident that Chad will play a key role in helping us achieve them."
Prior to joining Frankly Pet, Wagner spent several years working in the leather industry, managing roles at West Coast Shoe Co., Gutmann Leather and Law Tanning Co. Having served as a consultant on and off for Frankly during the last two years, he already has an immense knowledge of the company's raw materials, which will allow him to hit the ground running as he drives the brand further towards exceeding their goals.
To learn more about Frankly Pet, visit Frankly Pet.