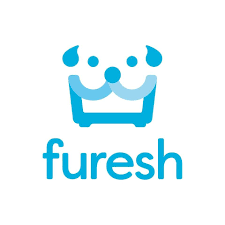 March 25, 2020
Furesh Launches One-of-a-Kind, Foldable Dog Bathtub
Furesh announced the launch of the company's website last week to further promote its signature product: the one-of-a-kind, foldable dog bathtub.
Furesh's raised tub basin puts dogs at the perfect height for 360-degree bathing and grooming access. The product's patented foldable design makes it easy to store, and added safety features contribute to a convenient dog bathing experience.
"We all know how difficult bathing our dogs can be, especially if bath time is met with anxiety from our dogs and our own aches and pains due to hunching over the bathtub," said Furesh VP of Marketing Kenny Li. "Furesh takes the mess and stress out of at-home bathing, while also eliminating the need for costly trips to the groomer."
Furesh is compact, easy to move and requires minimal time to set up and stow away. The product is ideal for bathing small and medium-sized dogs, cats, and other pets weighing up to 40 pounds. The frame is built out of stainless aluminum tubing that weighs less than 11 pounds yet can support upwards of 130 pounds.
To set up Furesh, pet owners simply unfold the light-weight tub, made of marine-grade PVC material. Depending on whether Furesh is placed indoors in the bathtub or shower or outdoors, users can insert the drain tube at the base of the tub to continuously drain water or use the stopper and drain the tub after each use. Once bath time has ended, users pull the handle in the middle of the basin to fold it up and store Furesh with ease. Other key features of the product include a built-in drain system, safety harness with removable collar and two pockets to store bath-time essentials.
Furesh comes with the dog bathtub, safety harness and a drain hose. As an added accessory, Furesh offers a handheld shower attachment compatible with standard sink faucets. Furesh is available in gray and blue.