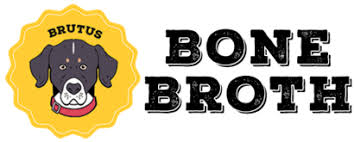 February 12, 2020
Giant Eagle Grocers Add Brutus Bone Broth to Pet Product Line
More than 200 Giant Eagle grocery markets are now carrying Brutus Bone Broth in stores throughout Ohio and Pennsylvania.
"We are excited to expand our Ohio and Pennsylvania pet aisles with the addition of the Brutus Bone Broth line," said Ryan Riordan, Category Manager at Giant Eagle. "Bone Broth is a trending product in the pet industry that many pet owners are using – and vets are recommending – to promote digestive and joint health."
Brutus Bone Broth is the only bone broth on the market fortified with added glucosamine and chondroitin for joint health. Free of artificial colors, flavors and preservatives, Brutus Broth is available in beef and chicken flavors.
"Giant Eagle has a strong history of innovation and growth and we are excited to be part of the family and bring Brutus Broth to their pet product customers," said Sue Delegan, CEO of Brutus Bone Broth. "At Brutus Broth we pride ourselves on delivering high-end, flavor- and nutrient-packed pet products for the everyday pup. Our unique, all-natural line of bone broth pet products will appeal to Giant Eagle pet customers looking for an affordable way to enhance their pet's diet."