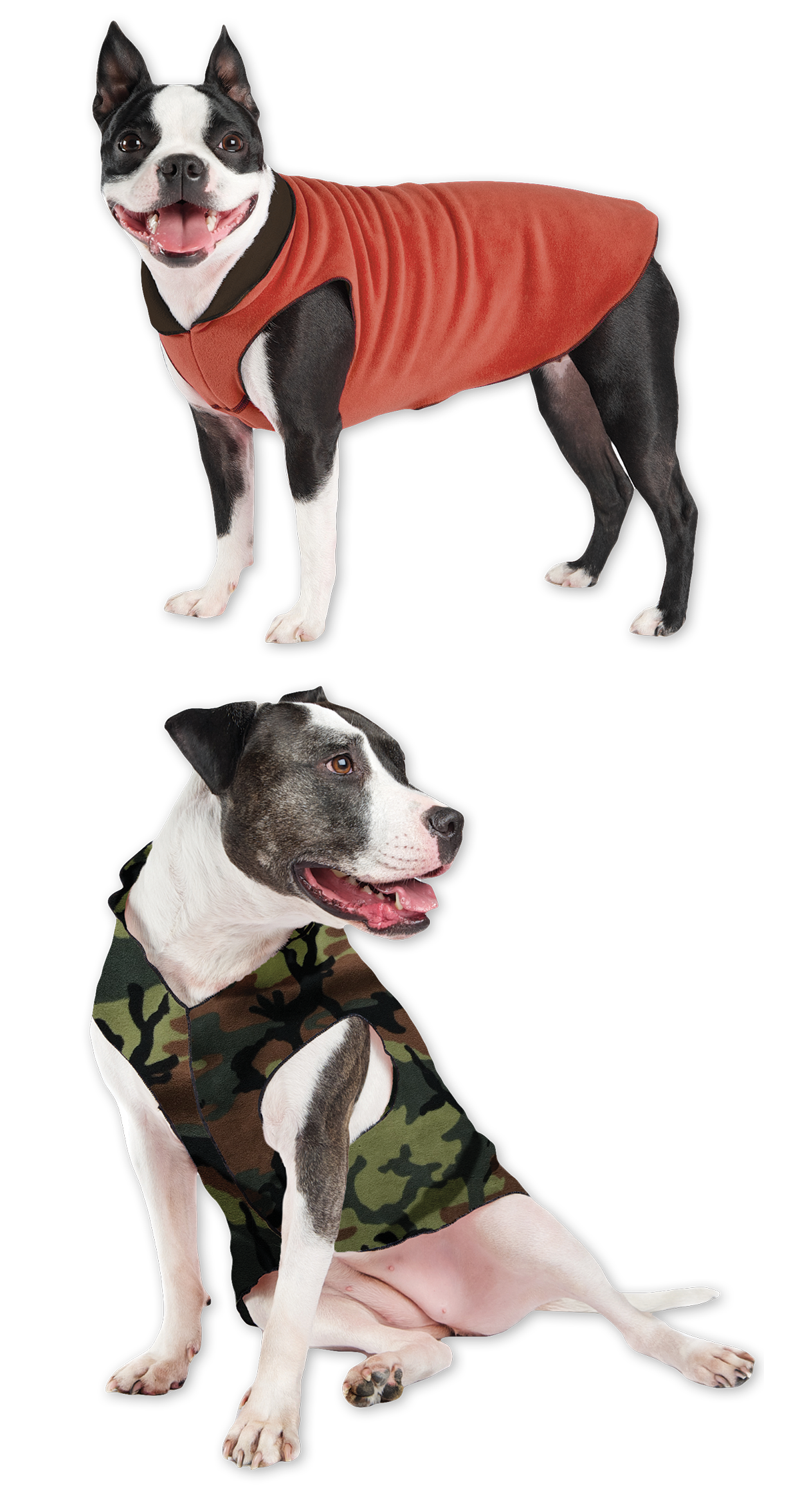 March 11, 2020
Gold Paw Series Debuts New Looks
Gold Paw Series, a premium, eco-friendly dogwear company, this week unveiled a new color and print to its beloved Stretch Fleece collection: Paprika, a dusty rose color, and Camo, a print combining the company's hunter green, moss, black and chestnut colors to create a cohesive camouflage design. 
The brand will also be launching its Duluth Double fleece in fashion-forward paprika/chestnut and hunter green/camo options, as well as a solid Leopard Snood for the very first time.
Based in the US, Gold Paw Series offers simple, practical dogwear in a range of sizes and styles that can accommodate pets for all occasions and weather conditions. The new fleece options will feature the same soft finish and comfortable four-way stretch that the company's classic design is known for. This versatile pullover can be worn a number of ways: it's lightweight enough for always-cold dogs to wear inside, can be worn outdoors in cool weather or as a liner under heavy coats when frigid. It also soothes anxiety with all-day comfort, calms puppies and keeps weight on senior dogs.
"At Gold Paw Series, we are always trying to find new ways to stay on trend while giving your pet the comfort and warmth they deserve," said Rebecca Gadd, CEO of Gold Paw Series. "Thanks to our newest chic options, Paprika and Camo, we are making sure that your dog continues to be the most stylish one on the block."