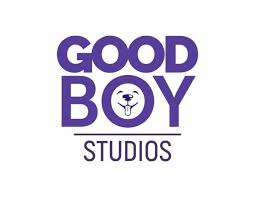 January 21, 2020
Good Boy Studios Adds Michael Crawford, Former Purina Senior Executive
Good Boy Studios (GBS) welcomed Michael Crawford to the executive board as Strategic Advisor. Crawford is the former VP of Digital, Data Insights and Communications at Nestlé Purina and led Purina's enterprise-wide strategy, market intelligence planning and critical innovative business development initiatives including key pet partnerships and the implementation of data-driven decision making. During his 35-year tenure, he significantly contributed to the expansion into retail channels and the integration of e-commerce capabilities across all platforms.
"We're very excited to join forces with an exemplary industry leader who crafted the marking and digital data strategies for one of the world's most successful pet brands," said Viva Chu, CEO of Good Boys Studios. "Michael's guidance will be invaluable as we continue to realize our mission to become the leading digital marketing and data-driven platform for pet businesses in all channels including retailers and mobile devices."
Good Boy Studios is the originator of Pet Parade, the world's top pet social media and mobile app. With their proprietary audience and targeting, the Pet Parade Online Marketing Platform enables their brand partners such as Earth Animal, Stella & Chewy's, Pet Krewe, Tall Tails Dog and others to efficiently reach millions of highly engaged pet owners and drive brand awareness and omni-channel traffic and sales.
The addition of Mr. Crawford enhances CBS' pet, marketing and data expertise and aligns seamlessly with the founding team of Viva Chu, Jonathan Yee, Michael Wisz and Kus Wanto and their wealth of leading technology, marketing and digital experiences at Google, Priceline, American Express and Microsoft to name a few.
"Pet Parade has laid the foundation for a game-changing way for businesses to reach today's pet parents using its data technology and innovative mobile and social media solutions," Crawford comments. "It's great to be a part of developing marketing and revenue solutions for pet brands that navigate the changing landscape, particularly those directed at the emerging Gen Z and millennial audience and reliant on in-store traffic."