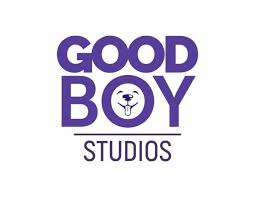 December 5, 2019
Good Boy Studios Launches Pet Parade's Mobile Plus Retail Marketing Program
Good Boy Studios (GBS), a global marketing technology company devoted to the pet space, recently announced the launch of the Pet Parade Mobile Plus Marketing Program, a mobile online solution to drive new in-store consumer traffic. Through this service, GBS will add to their omni-channel suite of digital marketing tools for its social media app, Pet Parade. Catering to Pet Parade's pet owner-only audience, this unique sharing and shopping platform engages millions of pet parents as they celebrate the love of their pets.
With the Pet Parade Platform, brand partners can sponsor pet-focused lifestyle categories on Pet Parade and offer exclusive online discounts and savings to pet owners. With the introduction of the Pet Parade Mobile Plus features, pet marketers can offer mobile coupons and rebates that are instantly redeemable at local specialty pet stores, regional chains or national retailers such as Petco and PetSmart.
"We're extremely excited to offer this new marketing program for our brand partners to drive traffic to their retail partners, which remains their number one priority and biggest sales channel," commented Viva Chu, CEO and co-founder of Good Boy Studios. "With the launch of our Mobile Plus Solution, we are solving the dreaded paper trail of traditional print out coupons for both our brand and retail partners. With these new features, Pet Parade users will save instantly at their favorite local pet store by unlocking coupons and scanning receipts with the Pet Parade mobile app."
The Mobile Plus app takes care of all the details including targeted mobile coupon distribution, tracking redemption rates and reimbursements made directly to the consumer or participating retail partners. In addition to driving new customers to visit their local, regional or national retailer, the Pet Parade Mobile Plus Platform enables real-time mobile feedback on their purchase and retail store experience.