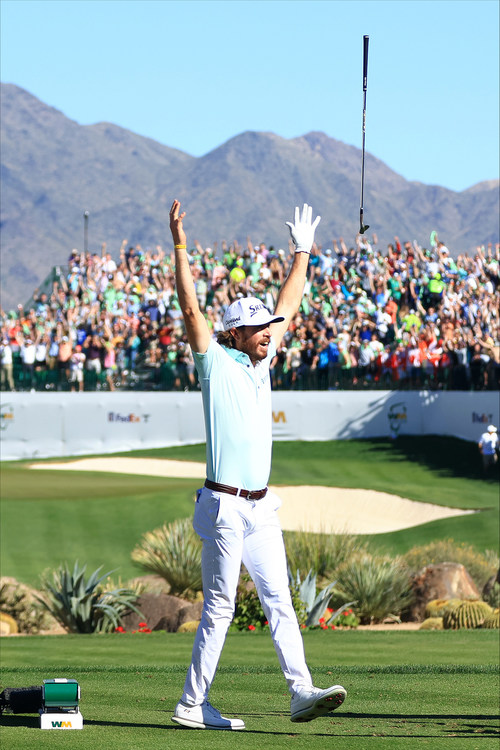 September 15, 2022
Good Dogg Beverage Sponsors First Pack of Philanthropic PGA Tour players
Good Dogg Beverage, The Official Hard Seltzer of Dog Lovers, has announced a golf sponsorship program partnering with PGA tour regulars Kelly Kraft and Sam Ryder, along with their coach Adam Schriber. The partnership harnesses the golf world's growing excitement around the philanthropic beverage brand that provides service dogs to children with rare diseases.
"I've known Adam for more than 30 years," said Good Dogg Investor Scott Cooke. "The only thing more important to Schriber than the success of his students is the health and well-being of his chocolate lab, Yoda, who travels the country with him. As a passionate advocate for Good Dogg who loves dogs and giving back, Adam is a perfect fit to represent the brand."
Ryder and Kraft will both sport the Good Dogg Beverage logo and serve as spokespeople to raise awareness for the company and its mission. Kraft holds five top-3 PGA Tour finishes, is a winner of the 2015 Chitmatcha Open, the 2011 U.S. Amateur Champion and was a member of the 2011 Walker Cup team. Ryder became an internet sensation after his hole-in-one at the 2022 Waste Management Phoenix Open and has three top-10 finishes in the 2021-22 season. 
"We are thrilled to have these talented professionals join us in our mission to ensure children with rare diseases have access to the life-enhancing resource of a trained service dog," said Good Dogg Founder and CEO Tony Venturoso. "This team allows us to connect in new ways with fun-loving, warm-hearted golfers and dog-lovers, so they can experience our products and share in our purpose."