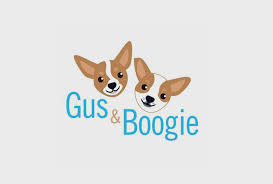 November 18, 2019
Gus & Boogie Announces Launch of CBD Products for Pets
Gus & Boogie, a rising provider of CBD products for pets, announced its launch of operations. The company, which aims to lead the rapidly expanding CBD category, revealed two core products with the launch of its website. The products are an all-natural CBD dog treat and a bacon-flavored CBD tincture pet formula.
Gus & Boogie is based in Los Angeles and founded by entrepreneurs and lifetime pet owners, Patrick McMahon and Nathan Pettijohn. Since launching Gus & Boogie earlier this year, the two have been dedicated to providing premium hemp CBD pet products using all-natural ingredients to support healthy and happy best friends.
"Every day, we're seeing more and more science backing the benefits of CBD for pets," said McMahon. "With Gus & Boogie, pets will get top-quality CBD products packed with other all-natural and whole food ingredients to keep them healthy, happy and light on their paws."
"With this launch, Gus & Boogie is stepping into the CBD pet product segment at a prime moment for the market," said Pettijohn. "Pet owners are hungry for these kinds of products, but they are not willing to sacrifice on the kind of quality and care that are at the very heart of Gus & Boogie. We're excited for this launch, but even more for the chance to help pet owners treat their pets like family."
The launch features Gus & Boogie's Functional CBD Dog Treats and a Bacon Flavored CBD Dog Tincture. These treats are a soy-free, dairy-free, corn-free and wheat-free soft-chew vegan treat, which contains 6mg of hemp CBD per serving. With 15mg of glucosamine per serving, the treats also promote joint health.
According to the company, the research behind the CBD Dog Tincture suggests benefits of CBD for pain, inflammation, nausea and seizures. These products do not contain THC and are void of preservatives or additives.