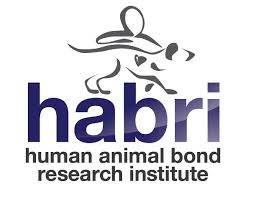 November 14, 2019
HABRI and Pet Partners Award Grant to University of Toledo
The Human Animal Bond Research Institute (HABRI) and Pet Partners announced the University of Toledo was awarded a grant for a new study: Implementation of Canine-Assisted Forensic Interviews with Children. This lab-study examines the effect of the presence of a therapy dog on the quantity and quality of children's event reports.
"From countless anecdotal evidence, we know that a visit from a registered Pet Partners therapy dog can put a smile on a child's face," said Annie Peters, President and CEO of Pet Partners. "Scientific research to validate the efficacy of therapy dogs in forensic interviewing has the potential to not only provide more children with much needed comfort and emotional support, but to also promote justice for such a vulnerable population."
Kamala London, Ph.D. at the University of Toledo explained the goal of the study is to provide evidence-based guidelines regarding how and when to incorporate therapy dogs in legal settings.
"We expect that this study will help support therapy dog-assisted forensic interviews as a safe, affordable and widely available technique that may improve the accuracy and quality of even reports among maltreated children," London said.
According to officials, only about 15 percent of all child maltreatment cases come to the attention of authorities. Among those who do come forward, many are reluctant to disclose traumatic experiences. During the past decade, forensic and legal professionals have begun to incorporate dogs into their practices in an effort to build a rapport and trust, and foster a warm, supportive environment for children.
"This study will build upon current knowledge of the benefits of therapy dogs while looking at a unique setting, forensic interviewing, which has not yet been studied," said Steven Feldman, HABRI Executive Director. "HABRI is grateful for the support of Pet Partners for this project, which has great potential to make a difference for children who have experienced maltreatment or abuse."