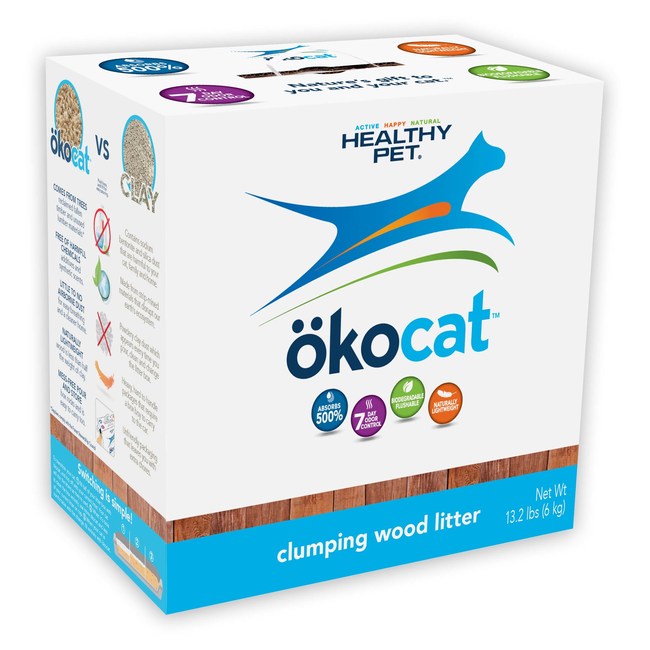 September 12, 2018
Healthy Pet goes national with Petco partnership
On Sept. 10, 2018 Healthy Pet announced the availability of its ökocat natural litter at Petco stores, their first national footprint litter customer.
Healthy Pet previously released ökocat Featherweight Clumping Litter exclusively at Unleashed by Petco stores. The product's strong performance prompted the addition of ökocat Wood Clumping Litter to the set.
"Recently, Healthy Pet had the opportunity to participate in the Petco Store Leadership Summit with 1,400 store leaders in attendance. It was the perfect opportunity to communicate the launch and provide product knowledge about the super performance of ökocat natural litter," stated Patty Munger, Key Account Manager. "The performance plus natural aspect of our litter was a gap in their assortment," Munger said.
ökocat Featherweight wood clumping litter, made from sustainable wood and plant materials, offers consumers the benefit of being all-natural and eco-friendly, while being extremely lightweight. It has a 7-day odor control, superior clumping and is biodegradable as well as flushable.