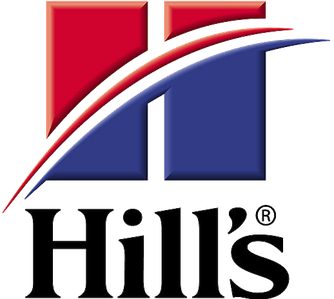 April 24, 2023
Hill's Pet Nutrition, Greater Good Charities, Football Player and Animal Advocate Chris Godwin Team Up for "Shelter Draft 2023" to Help Shelter Pets Get Adopted
According to Shelter Animal Count, more than 90,000 dogs and cats entered shelters than left last year and the number of animals entering shelters has continued to increase since 2020, with large breed dogs representing the majority of intakes.1
Similar to how sports drafts can be life-changing for athletes, adoption is life-saving for shelter pets.
To help shelter pets score new homes, Hill's Pet Nutrition, a global leader in science-led pet nutrition, is teaming up with Greater Good Charities, a global nonprofit and football player and pet advocate Chris Godwin for Shelter Draft 2023.
"Adopting my dog Ziggy not only completed my family but also fueled my passion for helping shelter pets find their forever homes," said Godwin, a Shelter Draft 2023 campaign spokesperson. "In the same way that my life was changed this weekend in 2017, I'm hopeful that the Shelter Draft 2023 will provide new beginnings for deserving pets. I'm grateful to work with organizations like Hill's Pet Nutrition and Greater Good Charities because animal welfare is a team sport to score wins for pets in need."
There are multiple ways to get involved in the campaign, which runs April 24-30, 2023:
Donate to Support: Hill's Pet Nutrition will match all donations up to $25,000 to provide resources for animal welfare organizations to help shelter pets find homes.
Adopt a Pet: There's never been a more important time to consider adopting a pet. The campaign encourages people to open their hearts and homes to shelter pets in need.
"Nationally, shelters are experiencing pet overpopulation, staffing and veterinarian shortages in this post-pandemic era and report that the current landscape is more difficult than it has been in years, especially for large dogs waiting to be adopted," said Liz Baker, CEO for Greater Good Charities. "Our hope is that Shelter Draft 2023 will bring awareness to adoptable shelter pets across the country and help educate communities about how they can support their local shelters during this challenging time."
Shelter Draft 2023 will spotlight various pets available for adoption at animal welfare organizations across the country, including Arizona Animal Welfare League, Cleveland Animal Protective League, Greater Birmingham Humane Society, Humane Society of Charlotte, Humane Society of the Pikes Peak Region, Society for the Prevention of Cruelty to Animals (SPCA) Tampa Bay and Wayside Waifs. Pet parents who adopt one of the "featured All-Pro Pets" at one of seven shelters will receive a "signing bonus" of a three-month supply of Hill's Pet Nutrition. Meet the first-round picks here.
"While all eyes are on Kansas City this weekend as hundreds of thousands will have their futures changed forever, we are proud to shine another spotlight on the deserving cats and dogs in shelters across the country who are also hopeful to find a new team to call home," said Nicki Baty, President of Hill's Pet Nutrition U.S. "As intake rates continue to increase, it is important to use our platform and resources to raise awareness about the importance of pet adoption as we collectively work together to help end pet homelessness."
To learn more about the Shelter Draft 2023, click here.