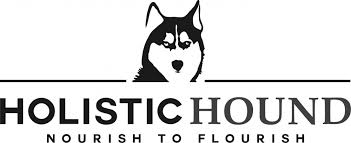 December 2, 2019
Holistic Hound Receives 'USDA Organic' Certification for Full-Spectrum Hemp Oils
Holistic Hound announced this week that its line of organically grown, full-spectrum CBD oils have transitioned to a "USDA Certified Organic" formula.
The company's oils are produced from USDA Certified Organic hemp biomass grown in Colorado, which are then extracted and processed in USDA Certified Organic facilities using a patented technology known as "vapor distillation." The process preserves naturally occurring terpenes, flavonoids and cannabinoid profile for a range of products.
"The higher terpenes found in our USDA Certified Organic hemp oils results in purer, more potent and effective products," said founder Heidi Hill. "These advanced oils are also more palatable than any other on the market today, making for easy administration to both cats and dogs."
Given regulatory issues surrounding CBD, as well as more CBD for pet brands entering the market, Holistic Hound believes consumers seek out official certifications like "USDA Certified Organic" to ensure they are making responsible, trusted, and high quality product choices for their pets.
"As a leader in the CBD for pets category, we see it as both our privilege and responsibility to pioneer and innovate in this industry, and are always dedicated to transparency, education and ultimately providing the very best health and wellness products for our beloved pets," Holistic Hound officials said in a press release.