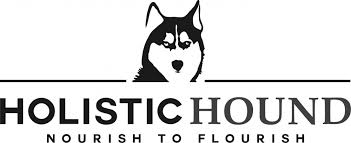 January 23, 2020
Holistic Hound Partners with Pet Food Experts
Holistic Hound, a leading manufacturer of full-spectrum CBD products for pets, announced their new distribution partnership with Pet Food Experts. Pet Food Experts will give retailers in the Mid-Atlantic and Northeast territories accessibility to the entire Holistic Hound line, including the first to market CBG oil for pets as well as Holistic Hound's acclaimed line of certified USDA organic full-spectrum CBD oils.
"Pet Food Experts will be a great distribution partner for us, allowing Holistic Hound to expand our reach among independent retailers in these territories," said Heidi Hill, Certified Homeopath and Founder of Holistic Hound. "Their impressive, long-standing reputation to provide top-quality products to retailers aligns with our core mission to provide the very best health and wellness products to improve the lives of our companions."
Since 1989, Pet Food Experts has supported independent pet retailers in the Northeast, which has grown to serve 32 states and thousands of independent retailers nationwide. Founded by generations of pet retailers, Pet Food Experts has established its reputation as a trusted partner for retailers across the US. Pet Food Experts currently offers retailers a diverse and thorough brand portfolio including treats, supplements, supplies and more.
"We are proud to partner with Holistic Hound, and we value their expertise as a leading brand that was born from the independent retailer space," said Antoine Seailles, Market Strategy Manager at Pet Food Experts. "We are consistently seeking partners that share our commitment to independent pet retailers and are thrilled to begin offering Holistic Hound's products to our loyal partners."