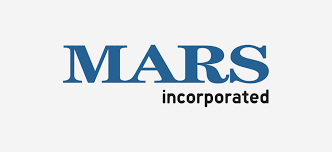 April 29, 2020
Humane Society International and Mars, Incorporated Join Forces to Care for Dogs and Cats Around the World
Family-owned Mars, Incorporated has donated $1 million to animal welfare organization Humane Society International for its global companion animal programs. The donation is a part of Mars' initial $20 million cash and in-kind donations to aid communities across the globe during the COVID-19 crisis. HSI will use the funds in targeted countries to help keep companion animals in their homes, to assist shelters taking in abandoned or surrendered animals and to provide for street dogs and cats who are not able to be fed by their communities during this time.
"We are incredibly grateful to Mars for this generous donation, which recognizes that our companion animals are a vital part of our families," said HSI President Jeffrey Flocken. "They are a source of comfort and unwavering affection, particularly in difficult times. As the world struggles with this pandemic, these critically needed funds will directly help dogs and cats who are suffering as a result of the coronavirus crisis, be it starving dogs on the streets in India, Chile and elsewhere or shelters in need of vital supplies in South Africa and beyond."
"It's vital that businesses like ours do our part to ensure the continued health and well-being of the people, pets and communities most affected by COVID-19, which is why Mars Incorporated has committed $20 million in relief to vulnerable populations across the world," said Poul Weihrauch, President, Mars Global Petcare. "For those of us fortunate enough to have animals in our lives, the companionship, love and comfort they bring has probably never felt more important. That's why we are pleased to provide $1 million in support to HSI, an organization dedicated to providing critical support to the millions of vulnerable pets across the world."
HSI is strategically deploying the grant to provide the greatest impact for animals at risk or suffering as a result of this global crisis. Recognizing that each country is experiencing the effects of the pandemic on a different timeline and faces different animal welfare needs, the relief effort will be conducted in phases. Phase 1 will focus on the most urgent needs in eight geographic areas: Chile, China, Guyana, India, Mauritius, Morocco, South Africa and the Middle East region. HSI already has a presence and/or existing relationships with local organizations and governments in these locations, which will help to maximize the campaign's impact.
The range of work will include:
Assisting residents to enable them to keep their animals at home;
Helping shelters that face shortages of food and supplies while dealing with increased numbers of animals surrendered or abandoned by owners who can longer care for them;
Tending to community animals who have lost their usual sources of food and medical care as a result of lockdown policies;
Working with governments to ensure companion animals are incorporated into pandemic emergency plans by designating veterinary services as essential and allowing advocates to rescue animals in need during lockdowns; and
Promoting accurate and useful information about appropriate animal welfare for cats and dogs during the pandemic.
HSI estimates that Phase 1 will help more than 20,000 animals. Subsequent phases of the campaign will be determined as the crisis spreads to new areas or intensifies in current areas and the needs shift.
An additional component of the campaign involves engaging Mars Associates through volunteer opportunities to make a tangible difference for dogs and cats affected by the pandemic. Opportunities include reaching out to local shelters to offer assistance, encouraging their networks to adopt and foster shelter animals and virtual engagement and support of the Mars-HSI initiative to help animals in need during the COVID-19 crisis.
"We are immensely proud to work with Mars on this effort," said Flocken. "Mars' commitment to animals and the people who love and care for them has never been more evident than it is now, during this unprecedented time."