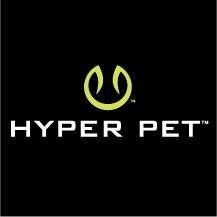 January 10, 2019
Hyper Pet merges with R2P Pet
On Jan. 3, 2019 Hyper Pet announced that it had finalized a merger with R2P Pet, a company that makes durable, high-quality and affordable toys, beds, apparel, leashes, collars and accessories for pets and their families. R2P Pet owns leading brands such as Ultra Paws, Mad Cat, Mega Mutt, The Zany Bunch, Mega Chewz, ChewShoes and Stuft among others.
Since September 2016, when Tim Blurton was named CEO, Hyper Pet has acquired pet brands such as Aussie Naturals, Outback Jack and Wild Eats. In December, it announced a pending merger with OurPet's Company, a leading proprietary pet supply company.
"Once again, we have another very exciting acquisition that will lead to tremendous new opportunities and growth here at Hyper Pet," Blurton said. "We were very impressed by R2P Pet's brands and quality product lines, as well as its focus on design and innovation. Now with R2P Pet's team coming together with Hyper Pet, we have created a highly capable, agile and robust business ready to bring significant impacts and positive changes within the pet industry," he said.
Nick Yerton, CEO of R2P Pet who will head new product development and sales of the combined business as president and Chief Revenue Officer added, "We have always admired Hyper Pet. It is an innovative company that has a well-earned reputation for great products and excellent customer service. In looking to grow, our primary goal was to find a company with complementary strengths and a talented team. This merger with Hyper Pet allows us to achieve that goal."
Peter Haabestad, co-founder and managing partner of Guardian Capital Partners, the private equity sponsor leading the ownership group of Hyper Pet said, "We have admired these businesses for some time and are now delighted to bring these innovative companies and leading brands under the Hyper Pet umbrella."