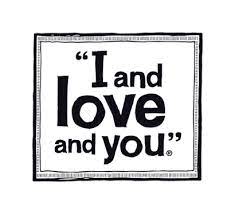 April 18, 2022
"I and love and you" Announces New Addition: Irresist-A-Bowls
"I and love and you," creator of premium, holistic pet foods and treats, has unveiled a new addition to its collection of dog foods and toppers: Irresist-A-Bowls. Full of recognizable pantry-fresh produce, farm-raised real meat and prebiotics, these dog food bowls are made in small-batch recipes for simple, pre-portioned servings.
"Our mission is built on the idea that we see our pets as people, our plus ones, and we share our love with them through food," said "I and love and you" Chief Marketing Officer Lindsey Rabaut. "In continuing this philosophy, our new line of Irresist-A-Bowls is delicious and convenient food made with love – and ingredients you can see! Plus, prebiotics to help aid digestion. We designed this line to deliver that straight-from-the-skillet homecooked meal that we know dogs would make for themselves…if they could."
Whether served as the main meal or a hard food topper, this premium dog food can be kept in the pantry and is offered in two varieties: Chicken + Beef Recipe and Chicken + Duck Recipe. With no extra steps, this product is crafted ready to serve, just tear open the pouch, pour, serve and let the dog do the rest. Each box of Irresist-A-Bowls contains three to four single-serving pouches full of clean ingredients you can see, like real meat crumbles, farm-fresh peas and carrots and a savory sauce unlike other dog food brands made with grain, by-product meals and other unwanted fillers.
Irresist-A-Bowls, like all "I and love and you" products, have been approved by a holistic veterinarian to include the whole-food nutrition, freshness and superior ingredients. The brand has also prioritized sustainability to include 100 percent recyclable packaging through Terra-Cycle.
Available at an SRP of $15.99 per four pouch box and $11.99 per three pouch box, Irresist-A-Bowls, along with all "I and love and you" products are available at conventional, national and traditional grocers nationwide such as Safeway and Albertsons, as well as online here, Chewy, Amazon and more. For more information, click here.