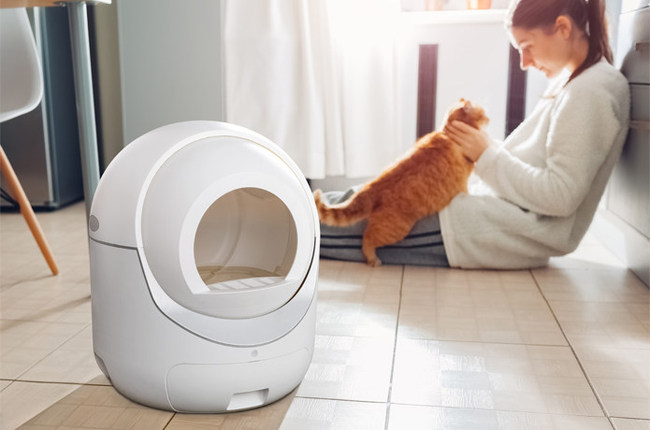 March 31, 2020
Igloo Introduces a Modern Automatic Cat Litter Box
Igloo Design was created to free users from the unpleasant and time-consuming chore of scooping pet waste and achieves this by using a more convenient and sanitary method. The litter box detects and recognizes when the cat is using the box, waits an appropriate time after the deed is done and then initiates an automatic cleaning cycle that scoops the waste and funnels it into a tightly sealed receptacle within the device. The owner simply needs to remove the sealed waste bag about once a week and throw it away. Because the system is fully enclosed and cleaning cycles occur regularly, the result is an odor-free environment around the box and a hassle-free experience for the pet owner.
"Cat lovers are known for their devotion to their feline friends but no one likes to clean and maintain cat litter boxes," said Roger Wu, CEO, Igloo Design. "As pet owners ourselves we knew there was a better way to make the process more sanitary and convenient. With smart technology built in, Igloo makes cleaning up after your beloved cat as simple as pushing a button. Now, busy people can get the job done faster and with less mess and no odors. It's a revolutionary change that users will appreciate."
The Igloo cat litter box is easy to setup and use. It connects via Wi-Fi and works with a companion app to set modes and automatic cleaning cycles. The app also sends push notifications if there are any problems or the unit needs emptied.
One of the most important features of Igloo is the ingenious cat recognition sensor that detects whether a cat is entering or exiting the box. If the cat hops into the box during a cleaning cycle, Igloo will pause the cycle automatically. The cycle will also stop if any obstruction is detected making it 100 percent safe for cats. The sleek, modern design of the cat box can be used for households with up to three cats.