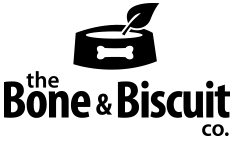 March 27, 2020
In Response to COVID-19 Bone & Biscuit Announced Additional Measures
Bone & Biscuit announced the company's additional measures they have taken amidst the current societal circumstances.
Lee Drescher, Director of Bone & Biscuit said, "As we continue to work through these times of uncertainty, I wanted to share additional measures we're taking to protect you and our pack. As of Wednesday March 18, we've elected to limit occupancy within our stores to five individuals or less. Together, we can slow the spread of COVID-19 by making a conscious effort to keep physical distance between each other. Social distancing is proven to be one of the most effective ways to reduce the spread of illness during an outbreak. With patience and your cooperation, we can all do our part."
Earlier in the month, the company announced the enhancement of its cleaning protocols as well as other preventive measures Bone & Biscuit has taken.