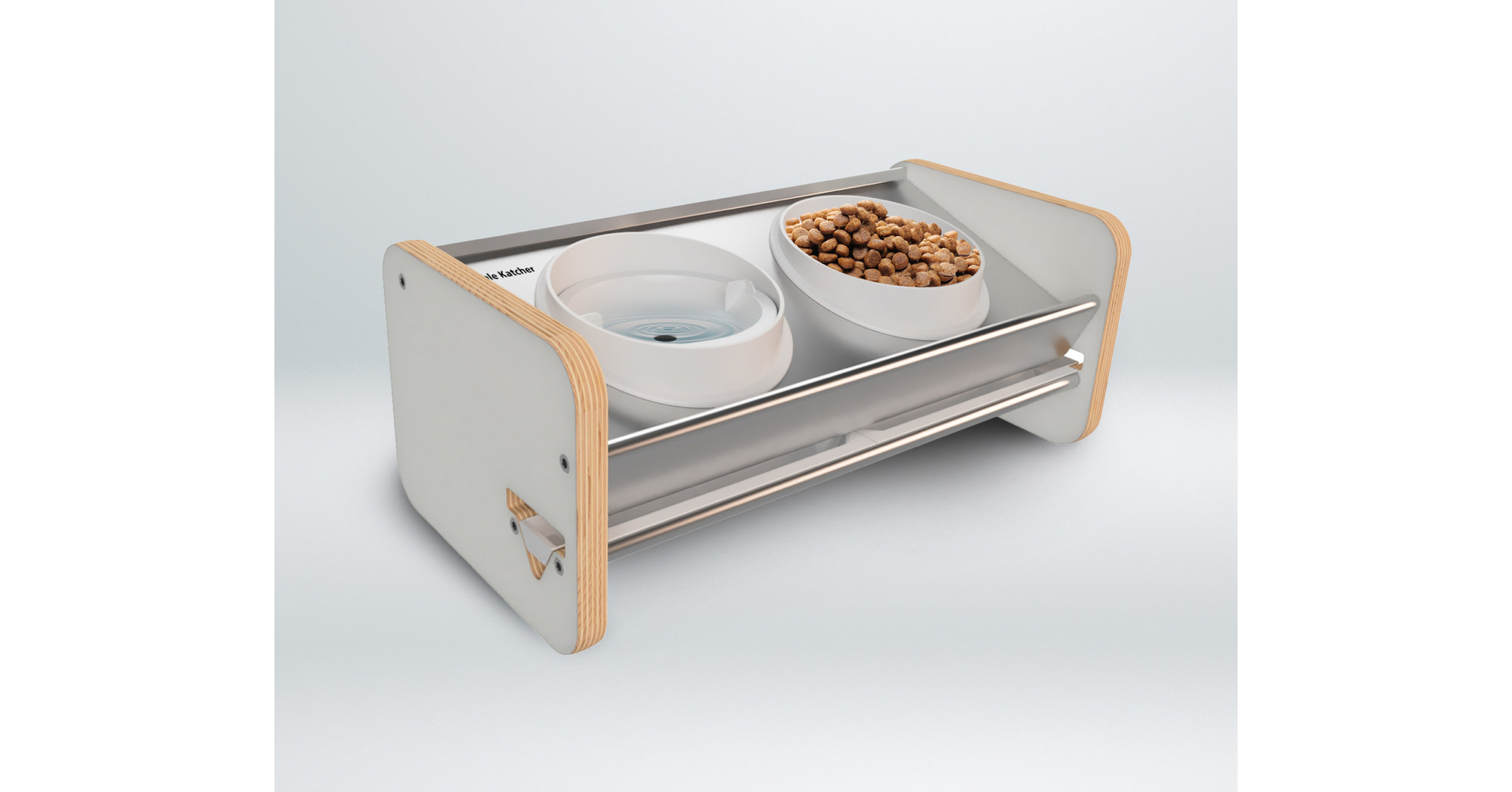 September 13, 2022
Innovative Dog Product Company Wins European Product Design Award
The Los Angeles-based company BlueKube was honored with the European Product Design Award for their new dog food and water bowl station, Kibble Katcher. The European Product Design Award, which looks for products that are strategic, creative and imaginative.
"Sometimes as a product designer or any creative person for that matter, we take risks in our designs, knowing that there is a chance we may miss the mark. Winning the European Product Design Award helps us feel that taking those design risks can be worth it sometimes and gives us validation as designers to follow our gut instinct and continue designing products people love to use," said the inventor of Kibble Katcher and BlueKube founder Brandon Kennington.
Kibble Katcher features a unique design that eliminates the need to sweep up kibble pieces or mop up after a pet's meal. The spill-proof feeding solution uses raised, BPA-free plastic bowls on an angled aluminum shelf to prevent spills of both food and water from collecting on the floor. The angle of the bowls also supports better posture and encourages slower drinking, which can make it a healthy alternative for pets and whenever something does spill out, the catcher trays below slide out and allow you to pour kibble or water back into their bowls.
"Kibble Katcher was a fulfilling project to work on as an Industrial Designer. In a market where most dog bowls are plastic commodities, it was a fun challenge to incorporate a modern aesthetic and utility of solving a problem dog owners have of spilled food and water. I'm proud of the elegant solution we reached, and it is powerful to be recognized with a prestigious award," said BlueKube's Director of Product Design, Blake Nichols.