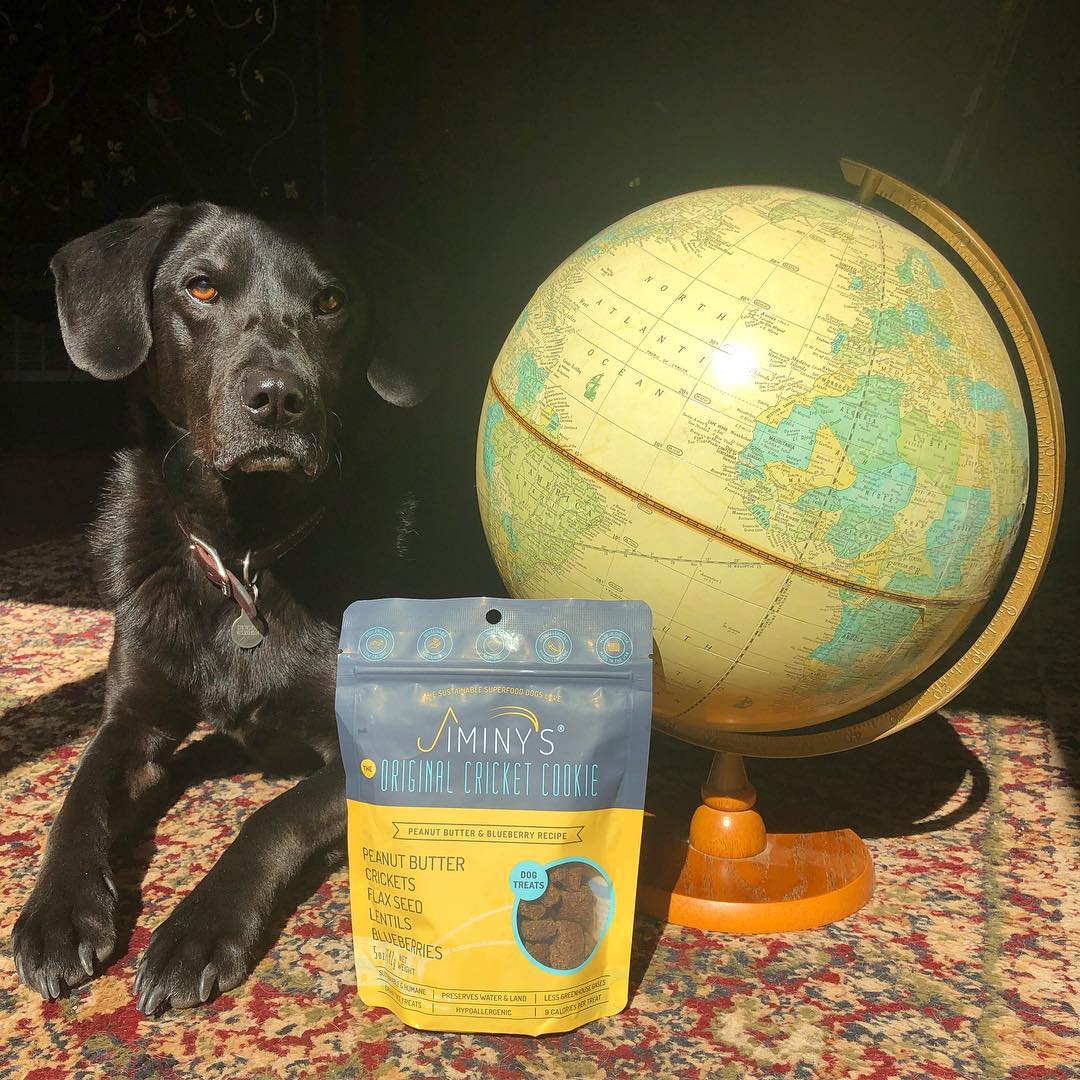 May 29, 2019
Jiminy's Anne Carlson wins Bronze at the 2019 American Business Awards
On May 14, 2019 Anne Carlson, the founder and CEO of Jiminy's, a sustainable cricket protein dog treat brand, won a Bronze Stevie® Award in the Entrepreneur of the Year – Food & Beverage category at the 17th Annual American Business Awards®.
The American Business Awards are US' premier business awards program. All organizations operating in the US are eligible to submit nominations – public and private, for-profit and non-profit, large and small. The awards will be presented in New York on Tuesday, June 11. More than 200 professionals worldwide participated in the judging process to select this year's Stevie Award winners.
Carlson was nominated in the Entrepreneur of the Year category for Food & Beverage. She is a trailblazer and disruptor in the pet industry, leading with sustainable initiatives and products to nourish pets and reduce climate change. Alongside the company's one-of-a-kind cricket protein dog treats, Anne and Jiminy's are getting ready to launch sustainable dog food this summer, while working on developing a healthy and sustainable cat food formula.
"The nominee has a really innovative product with the goal of also reducing the carbon footprint of its product," said one of the judges. "She seems to have a winning combination for her business venture while at the same time is dedicated to giving back to the community."
"I am thrilled to be presented with this high honor and recognized for my passion and dedication to the pet industry," said Anne Carlson, Founder and CEO of Jiminy's. "Sustainable and healthy pets are possible and only a 'chirp' away," Carlson said.