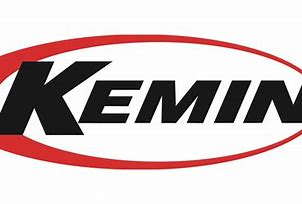 April 15, 2020
Kemin Industries and CBD Vida Launch Medical Cannabis Products for Patients in Brazil
Kemin Industries, a manufacturer and dispensary of medical cannabis that aspires to improve the quality of life for Iowans who seek natural, scientifically proven medical solutions, and CBD Vida, a Brazilian pioneer in providing cannabis products exclusively for medicinal use, have announced the launch of new medical cannabis products made from hemp manufactured with partners in Colorado and Michigan under the brand name CBD CALM in Brazil.
Kemin Industries is a global ingredient manufacturer that strives to sustainably transform the quality of life every day for 80 percent of the world with its products and services. As consultant to MedPharm Iowa, the company formed a partnership with CBD Vida in March to distribute cannabinoid-containing products at pharmaceutical standards in Brazil.
"Kemin is excited to be acting as lead consultant with MedPharm Iowa, a trusted organization that delivers high-quality medical cannabidiol products in licensed dispensaries in the state of Iowa, to export our knowledge and expertise in the area of medical cannabis to CBD Vida in Brazil," said Dr. Chris Nelson, President and CEO, Kemin.
Brazil has recently changed its regulations on cannabis derivatives to allow patients to buy products containing cannabidiol, under prescription, directly from pharmacies.
"We see medical cannabis as an exciting new frontier with the opportunity to transform lives, and we are committed to bringing the same quality products to patients in Brazil as MedPharm Iowa delivers to customers in the state," said José Piccolotto, President, Kemin Human Nutrition and Health.
Kemin and CBD Vida are partnering to meet all documentation and technical requirements of the Brazilian National Agency's (Anvisa) Resolution Nº 327 of December 12, 2019. CBD Vida plans to offer medical cannabis products to Brazilian pharmacies and drugstores later this year.
The partnership between Kemin Industries and CBD Vida enables Brazilian patients to access CBD CALM in accordance with the new criteria for the importation of cannabidiol into Brazil, as defined by the Brazilian Resolution N° 335 of January 24, 2020.
"With the launch of our new CBD CALM products, CBD Vida remains committed to improving the lives of patients and their families by delivering the support, innovation and quality they have come to expect when working with us," said Fabio Candello, CEO, CBD Vida.
Patients in Brazil may now purchase these products on CBD Vida's website, www.cbdvida.com.br.