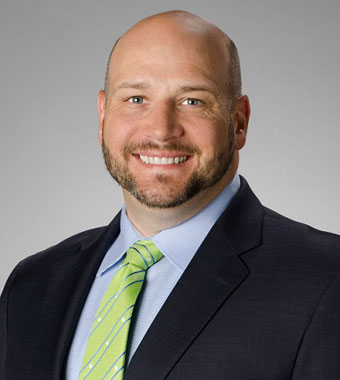 October 10, 2019
Leading Executives Elected to National 4-H Council Board of Trustees
National 4-H Council, a Board of Trustees that focus on youth development and growth, has announced the election of two new Trustees to its Board—Richard Maltsbarger President and CEO, Pet Retail Brands and Danielle Tiedt CMO, YouTube.
The new Trustees will support Council's mission to increase investment and expand the reach of the nation's largest youth development organization. This will ensure that all young people have access to the life-changing programs delivered by the nation's public universities and America's Cooperative Extension System. 
Maltsbarger and Tiedt bring with them an extensive business background and a passion for inspiring youth leaders as 4-H alums. The two also have a wealth of knowledge and experience in the agriculture and digital marketing industries. Both will play an integral role in supporting the implementation of the council's strategic plan, which was created to support Cooperative Extension's growth. The plan is based on research, which found that upward economic mobility—the possibility that children will grow up to earn more than their parents—has been declining for nearly half a century. According to officials, in 1970, 30-year-olds had a 90 percent chance of earning more than their parents did at the same age, adjusted for inflation. By 2014, those odds had dropped to around 50 percent.
"Investing in our youth is critical, which is why we are extremely grateful to these business leaders for joining our Board. Their combined expertise will help us to expand opportunities and inspire the next generation of young people to succeed in a competitive workforce," said Jennifer Sirangelo, President and CEO, National 4-H Council. "Their leadership skills coupled with their passion for agriculture and diversity will be a tremendous asset to Council's Board and the 4-H system at large," Sirangelo said.