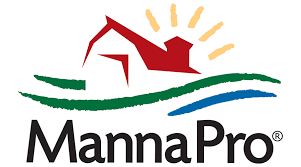 February 26, 2020
Manna Pro Products Acquires Promika, LLC Pet Brands
Manna Pro Products, a St. Louis-based manufacturer and marketer of pet care and nutrition, recently announced it has acquired Promika, LLC Pet Brands, a companion pet health company that provides affordable flea and tick solutions for pets.
"Promika has an impressive portfolio that complements our current offering and enables us to grow our expertise in the flea and tick category, one of the biggest and fastest-growing segments within companion pet care," said Manna Pro CEO John Howe. "Promika's commitment to happy and healthy pets and pet families aligns perfectly with Manna Pro's mission of Nurturing Life."
Promika's product lines span spot-ons, collars and sprays with brands including ZoGuard, Adventure Plus, Salvo and ShieldTec.
Manna Pro has made several acquisitions during the past few years, including Nutri-Vet, Espree, Fruitables and, more recently, Hero Pet Brands, helping the company become a scale player with a comprehensive portfolio in canine and feline wellness, grooming, oral care and flea and tick solutions.