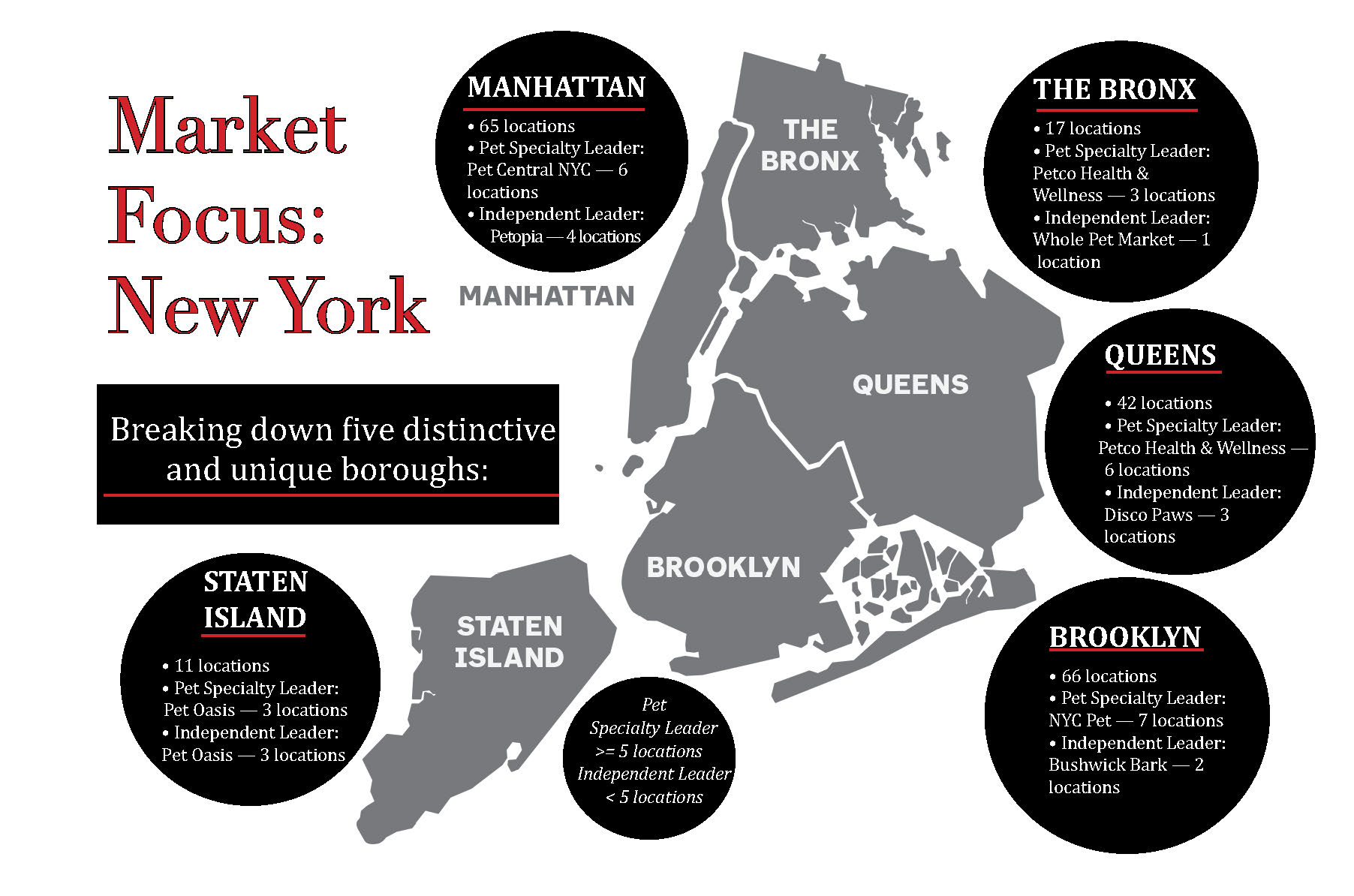 April 13, 2022
Market Focus: New York
Breaking down the five boroughs: 
What makes each of New York's communities distinctive? How are five distinguished entities 
unified into one cohesive and sought after pet marketplace? 
The state of New York has been known for its walkability, fast-paced lifestyle, unique demographic and neighborhoods. New York has a total of 201 pet stores, spread across the boroughs of the Bronx, Brooklyn, Manhattan, Queens and Staten Island.
While Petco occupies the majority of the market with 23 locations, PetSmart with six locations and Pet Central NYC with six locations, there are several independent pet retail stores that have been able to thrive and prosper within the five boroughs. This includes 106 single store independent pet specialty retail locations.
The size of the market however has decreased in recent years, a direct result of closures including Petland Discounts, a long-standing fixture in the pet market. The company filed for bankruptcy in March 2019, which in turn led to one of the leading independent pet stores in New York closing. At the time of its closure, the company had 120 locations in three states. Additionally, Pet Valu closures hit the New York market hard as the company had operated dozens of stores in the area.